Jamie Whincup tops hot Hidden Valley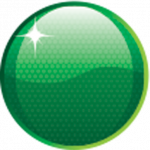 Jamie Whincup has topped the first day of practice for the Skycity Triple Crown at Hidden Valley today.
The TeamVodafone driver edged out Orrcon Steel Ford Performance Racing's Mark Winterbottom and Jack Daniel's Racing's Todd Kelly.
Whincup, driving a brand-new Holden Commodore VE this weekend, put a fresh set of control tyres on at the end of the session to score the top spot.
The dual series champion said that temperature at the Darwin circuit made driving incredibly uncomfortable..
"The conditions out there are so hot. It's unbelievably hot," he said.
"Trying to keep the tyres going for more than three or four laps is almost impossible.
"We made a heap of changes, the car slowly deteriorated as it got hotter until right at the end where we put some new tyres on set a reasonable lap time."
Winterbottom said that he was pleased to be back in the top three – even if no points were won today.
"It's nice to be back up here. We've been written off a little bit lately after the last two rounds," he said.
"I knew we'd get it back together as a team. When you've got people like Campbell Little in your team, we were always going to bounce back. It's nice to be back up here.
"Today is Friday, we'll see where we go tomorrow, but at least the car feels the way it should – Richo (Steven Richards) is fourth and PD (Paul Dumbrell) is up there as well."
While Whincup and Winterbottom set their times in the fourth and final session, JDR's Todd Kelly set his time in the third session. He sat on top of the times for most of our sessions until knocked off the Whincup and Winterbottom.
Kelly said that his #7 crew spent most of the final two sessions going through race simulations.
"We don't really know where we are," he said.
"I fell off on my first lap of the first session. I only had one set of good tyres for both sessions, so I did the time on the second lap which was in a completely different session to these guys, so it's really hard to compare where we sit.
"Given that we only used one set of tyres, they just fell away more and more as the session went on and has given us a really good gauge on what to expect in the race. We did a fair bit of stuff to try and tune the car up as a race car. Hopefully, it will pay off for tomorrow."
Fourth place was a competitive Steve Richards, ahead of James Courtney (Jim Beam Racing), Alex Davison (IRWIN Tools), Shane van Gisbergen (SP Tools), Tim Slade (Wilson Security), Will Davison (Toll HRT) and Jason Bargwanna (Rock Racing).
Qualifying starts tomorrow at 11.20am NT time.
Here is Jamie Whincup speaking after practice.
Hidden Valley Raceway : Friday V8 Supercar Practice
| | | | |
| --- | --- | --- | --- |
| 1. | #1 | Jamie Whincup | 1:09.8066 |
| 2. | #5 | Mark Winterbottom | 1:09.8289 |
| 3. | #7 | Todd Kelly | 1:09.9989 |
| 4. | #6 | Steven Richards | 1:10.0262 |
| 5. | #18 | James Courtney | 1:10.0289 |
| 6. | #4 | Alex Davison | 1:10.1218 |
| 7. | #9 | Shane Van Gisbergen | 1:10.1473 |
| 8. | #47 | Tim Slade | 1:10.1562 |
| 9. | #22 | Will Davison | 1:10.1612 |
| 10. | #11 | Jason Bargwanna | 1:10.2182 |
| 11. | #51 | Greg Murphy | 1:10.2862 |
| 12. | #14 | Jason Bright | 1:10.3079 |
| 13. | #888 | Craig Lowndes | 1:10.3693 |
| 14. | #55 | Paul Dumbrell | 1:10.3875 |
| 15. | #17 | Steven Johnson | 1:10.4312 |
| 16. | #19 | Jonathon Webb | 1:10.4340 |
| 17. | #2 | Garth Tander | 1:10.4644 |
| 18. | #39 | Russell Ingall | 1:10.5245 |
| 19. | #10 | Andrew Thompson | 1:10.6344 |
| 20. | #33 | Lee Holdsworth | 1:10.7587 |
| 21. | #8 | Jason Richards | 1:10.7784 |
| 22. | #34 | Michael Caruso | 1:10.7787 |
| 23. | #12 | Dean Fiore | 1:10.7858 |
| 24. | #3 | Tony D'Alberto | 1:10.8484 |
| 25. | #15 | Rick Kelly | 1:10.9414 |
| 26. | #24 | Fabian Coulthard | 1:11.0453 |
| 27. | #30 | Daniel Gaunt | 1:11.0768 |
| 28. | #16 | Tony Ricciardello | 1:11.7493 |
| 29. | #21 | Karl Reindler | 1:12.3851 |