Dumbrell: Massive career decision imminent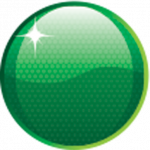 Paul Dumbrell is committed to completing the remainder of the 2010 V8 Supercars Championship Series, but remains unclear on his future beyond this year.
The #55 The Bottle-O Racing driver, currently a competitive 11th in the V8 title, has recently been promoted to CEO of Automotive Brands, the company founded by his ill father Garry Dumbrell.
The new job has brought Dumbrell many new pressures in his life, and he is now on the brink of making the biggest motor racing career decision of his life – continue or quit racing.
Dumbrell left the Walkinshaw Racing team at the end of last year to start a new three-year deal with Ford Performance Racing under the Rod Nash Racing banner, but that three-year plan might be cut short.
The 28-year-old told Speedcafe.com.au that a recent meeting with his team owner Nash has cleared his mind and will enable him to focus on making the right decision.
"It will come down to whether I can do a good enough job with time I've got," he said.
"I sat down with Rod last week to let him know what I was feeling and gauge his reaction. With my greater responsibilities, my time has become relatively sparse to have any free time. The team has been very accepting of that as well.
"From Rod's point of view, he has no clear time line, but from my personal point of view, I want to make a non-emotional decision – a decision based on fact and reality.
Dumbrell confirmed that he has no intention of quitting before the end of this year.
"I've definitely got no interest at all in quitting midway through the season," he said.
"I will see out the season. It won't be any earlier than that. I've made a commitment and I'll work around that for the remainder of the year."
Deciding to keep continue racing this year was an easy decision for Dumbrell, but the next choice is proving to be more difficult.
"To race V8 Supercars is a dream come true for anyone. To hear someone say that they don't have the time to do it might seem arrogant, but this situation has presented itself and I had to take it," he said.
"I've had an extraordinary V8 career. Eight years of V8 Supercars. I've had a great time. I haven't achieved what I've wanted. I've had some good equipment over the years, and I think where I'm at now, I have the best opportunity, which is proved in the results.
"Now the question is, do I want retire and say what could have been? Someone famous said to me one day "You only retire once." So, once you retire, you don't come back. I've got to make sure I don't make the decision (to quit) and come February next year and I see the V8 Supercar circus overseas and it starts affecting my life in a negative way – I don't want to ask myself if I could have found a way to do it. I've got to make sure I make the right decision.
"If that decision comes in a weeks time or six weeks time … I'll put a time line on it myself, but that's just for me, no one else at this stage.
"From what Rod is saying, there's no pressure on me to make a decision from his point of view."
With the nine-week mid-season break approaching after the Townville street race in three weeks time, Dumbrell says that it will give him the best chance to understand the demands of his new job.
"It's only going to get tougher for me, but we've only got two races in the next 12 weeks, so it's giving me a thorough understanding of my time and what's expected of me from a corporate point of view. I'll see what impact and influence that has on the racing," he said.