Tru-Blu Falcon still calls DJR home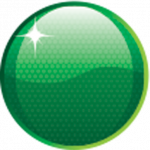 One of Dick Johnson's most iconic cars – the Tru Blu Falcon XD – has returned home for a birthday.
The XD, which took Johnson to his first Australian Touring Car Championship and Bathurst 1000 victory, has been dropped off at Dick Johnson Racing's Stapylton workshop in Queensland for an engine rebuild.
Last year, the Falcon was involved in the Pirtek Australian Legends – a demonstration at the Gold Coast street race. The car only lasted a handful of laps before the engine detonated, and now it's getting a rebuild.
The car is owned by the Bowden family, which purchased the car from Johnson when he was in financial troubles.
THE FINAL RACE OF THE 2023 REPCO SUPERCARS CHAMPIONSHIP ON ONE OF THE WORLD'S BEST STREET CIRCUITS. GO ALL IN AT THE VAILO ADELAIDE 500, CLICK HERE TO BUY TICKETS
DJR's Sporting Director Adrian Burgess told Speedcafe.com.au that the car will remain in DJR's museum until its donk gets a freshen up in the team's engine shop.
"We are going to pull the engine out and give it a rebuild. Bowden owns the car, so we don't have much to do with it," he said.
"It had a few issues last year when they used it at Surfers Paradise. I think it's ready for a birthday, so we'll do that for it."
At the start of August, it will be four years since Burgess brought his family to Australia to start a new job and a new life. Since then, Burgess has seen the team go from financial woes to the top of the V8 Supercars Championship table.
While his knowledge of the Tru Blu Falcon XD may be limited, the former team manager of a number of Formula One teams said that keeping track of Australian Touring Car racing in the past was difficult, but not impossible.
"I was paying attention to the racing. I knew who Dick and Larry (Perkins) and all the old boys were," he said.
"Two years prior to me coming over here, they just started to up the coverage we were getting on Motors TV. We were starting to see a bit of it over there, but at that time, I was flying around the world doing Formula One, and the amount of time you were at home, if you were ever at home, was very limited. You become a little bit stuck in your own championship and you only follow that. Especially F1 with the amount of travelling. It was easy to lose touch with some of the other formulas I've worked in.
"Once I knew I was coming out this way, then obviously I was watching it a little more intently."