Owen Kelly in unknown for NASCAR debut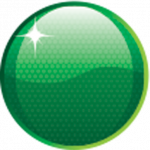 Australian NASCAR debutant Owen Kelly admits that he does not know what to expect from his Nationwide Series appearance at the Road America circuit in Elkhart Lake, Wisconsin this weekend.
Kelly will drive the #27 Ford Fusion of Baker Curb Racing at the classic road course, having never driven a Nationwide Series car.
"I really don't know what to expect because I haven't actually driven a Nationwide car before and I haven't been to Road America, so it's all going to be a bit new," said Kelly.
The Tasmanian is hoping to make an impression at Road America, using his road course racing background to turn heads in Wisconsin this weekend.
"That's one thing that's a little more in my favour," said Kelly.
"Obviously, I won't be the only road course guy there. Then you have guys like Carl Edwards who are good at whatever they do. That's certainly better than turning up in Charlotte and having to jump in there."
Kelly's preparations have included learning the Road America circuit on the iRacing.com motorsport simulation and watching old races from Elkhart Lake.
"I've driven at a road racing circuit and watched a few tapes and things just so I know which way it goes," said Kelly.
"That way I know half of what to expect when I get there. That's really all you can do leading up to the race other than testing which you aren't able to do."
Kelly hopes that a good result this weekend will help him secure a drive in the other two road course races of the 2010 NASCAR Nationwide Series at Watkins Glen and Montreal, and possibly oval races later in the year.
"If this weekend goes well, then hopefully it will open some more doors for me and that will create some opportunities," said Kelly.
"At this stage this is just a one-off and I've got to make the most of this one and see what we can turn it into. I'm still driving in the V8 Supercar Series and I'm doing the three endurance races later in the year but that's in September and October."