Marcos Ambrose chasing first Cup win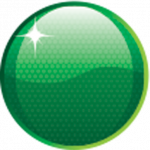 Marcos Ambrose is determined to put a poor first half of the season behind him as he chases his first NASCAR Sprint Cup Series race win at Infineon Raceway in Sonoma, California this weekend.
The Australian, who already has two race wins on road courses at Nationwide Series level, scored pole position at Sonoma last year but was forced to start from the rear after an engine change on Saturday.
He then produced a tremendous drive to finish third, going on to finish one place better at the second road course event of the Sprint Cup season at Watkins Glen.
Now, Ambrose is hoping everything will go his this way this weekend.
"We feel we can win any week, so we're not putting any extra pressure on ourselves at Infineon," said Ambrose.
"We believe any week we can break out and have a standout day and get our first win.  It's definitely on my shoulders, the pressure of having to win a race at the Cup level."
After a horror start to his second full season at Sprint Cup level, Ambrose is now focussed on delivering his JTG Daugherty Racing team a much-needed confidence boost with victory in Sonoma.
"Well, it's been a really tough season, no doubt about it," said Ambrose.
"We've had a couple of non-finishes finishes with mechanical problems.  We've had a points penalty, 150-odd points there a few races back which hurt us in the points title.  We've had a lot of non-finishes for crashes, some my fault, some not.
"So we've got a lot of things going on. Sure my confidence has been hit, our team confidence has been hit."
Ambrose has also received glowing praise from Michael Waltrip Racing stable-mate Martin Truex Jr, who like fellow MWR driver David Reutimann, has benefited from road course coaching from Ambrose.
"Marcos has been really good on the road courses and we have done some testing this year," said Truex Jr.
"Marcos is really, really good. I am going to lean on him. I am going to pick his brain as much as possible. He is just unbelievable and it's amazing how fast he can go around those places. I think his experience can help us.
"He is really smart about his cars when he races there. He knows how to get them to roll the right way. He knows how to get the feel in them that maybe he won't be the fastest guy, but it will stay under him during the longer runs and keep the tyres on it."
To read an extensive Q&A interview with Marcos Ambrose just CLICK HERE.