Hidden Valley track set for major upgrades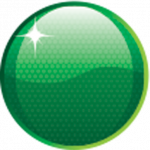 The Hidden Valley Raceway circuit is campaigning for major safety upgrades within the next 18 months.
The controversial tyre barriers that have lined most of the circuit since it was first built in 1997 are likely to be replaced with concrete barriers soon.
The first confirmed change is the armor-lined front straight. After this weekend's Skycity Triple Crown, the armco on the driver's left will be ripped up along the 1.1km front straight. This change is part of a recent federal government grant, that will also see significant upgrades to the drag strip with the aim of securing high-profile drag race meetings.
Other changes to the drag strip include a new concrete wall on the left hand side of the drag strip, plus concrete surface in certain parts of the strip, terracing of spectator mounds and the introduction of new timing equipment including scoreboards for elapsed times and miles per hour.
Hidden Valley Raceway venue manager Laurie Seeheam told Speedcafe.com.au that construction will begin on the confirmed changes after this weekend's V8 Supercars race.
"At this point, the tender process is still proceeding for a lot of those works for the drag strip upgrade which were secured by the federal grant," he said.
"We wanted to wait before the V8 race this weekend was out of the way to get started on that.
"The important matter at the moment is the concrete barriers down the left and right hand side of the drag strip (which includes the main circuit), plus the new concrete surface, the timing system and the spectator mound.
"That will allow us to bring higher level drag racing to Darwin."
Seeheam said that once the drag racing track is complete, changing the tyre barriers on the main circuit between turns one and five on the driver's left is a priority.
"That's something we've been talking to the CAMS safety guys about," he said.
"The local government is looking at incorporating that into future budget in the next 18 months, and that would replace the tyre walls basically all the way from turn one to turn five on the driver's left.
"If funds were available, we'd look at setting up more concrete barriers around the track."
Seeheam admitted the changes would be a costly exercise.
"It is expensive, but it's a necessary evil. The tyre barriers are showing their wear and tear, given that that they are 14-plus years old in some areas," he said.
"What we're looking to do is rather than replace them with a single concrete barrier which would take a lot of money, we're looking to introduce a elemental barrier which they use at some of the temporary street circuits.
"Rather than continually throwing money at repairing the tyre walls all the time, we can start putting something in that will be safer and look a lot nicer."