Drivers swim with the Crocs in Darwin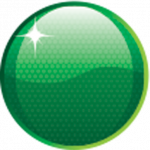 Racing drivers at this weekend's Skycity Triple Crown have taken part in the traditional media activity of swimming with Crocodiles at Darwin's Crocosaurus Cove today.
V8 Supercars drivers Michael Caruso and Alex Davison, who finished first and second at the Hidden Valley round last year, went for a swim in the enclosed cage at the venue today, getting up close and personal with the beasts.
Also, V8 Ute drivers Jack 'The Hustler' Elsegood and Warren 'Batla' Millet took on the tank.
Reigning V8 Utes Champion Elsegood (Coopers Clear Racing) said that he was glad he was within the safe confines of the glass tank.
"Wow, can you see the size of that croc's teeth!" he said.
"It's great being up close to the native wildlife. They didn't move too much but it was still amazing to be in such close proximity to them.
"It's a good warm up for me for this weekend. We really enjoy Darwin, we haven't had a podium win here for a few years and it will be great to have one this weekend."
Millet (Wake-up Backpackers) enjoyed the experience.
"That was fantastic! I love this place, it's not something you get to do every day," he said.
"I'm really looking forward to getting the Ute on the track. This is one of my favourite places to race, the weathers great, the people are great, which makes it all a lot of fun."
In other pre-Darwin V8 Utes news, Ryal Harris makes a return to the series after missing the last round at Winton.
Racing kicks off tomorrow at the Hidden Valley Raceway circuit, with racing categories including V8 Supercars, Yokohama V8 Utes, Formula Ford, Touring Car Masters and local Improved Production racing.