Bathurst 12 Hour to be aired on ONE HD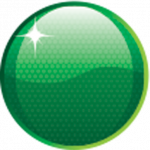 Next year's Armor All Bathurst 12 Hour endurance race will be broadcast on ONE HD.
The race, formally broadcast on Channel Seven, will be cut into a three-hour highlights package that will be aired delayed on Australia's first 24-hour free-to-air digital sports channel in the weeks following the February 4-6 event.
"One HD is Australia's 24/7 free to air sports channel and we are delighted to be joining this rapidly growing medium providing world class sport from around the globe to Australia's sports mad public," Event Director James O'Brien said.
"Network Ten has a long history with motorsport and the Armor All Bathurst 12 Hour will now join Formula One, MotoGP and a range of other motor sport categories on One HD."
Network Ten's David White said the inclusion of the Armor All Bathurst 12 hour to their broadcasting schedule added to their motorsports portfolio.
"As one of the greatest motor racing tracks in the world, Bathurst is always special to watch and we are delighted to be broadcasting the Armor All Bathurst 12 Hour," he said.
"We are looking forward to showing this incredibly tough race for the drivers, the cars and the teams and hope that viewers enjoy every second of it."
Next year's 12 Hour will feature cars from the Australian GT Championship, opening up the race to exotic machines like Porsche, Lamborghini, Dodge, Ferrari, Lotus, Mosler and Maserati, to name a few.
The race will again be streamed live via the internet, following a successful trial this year that attracted over 20,000 viewers via the event website www.bathurst12hour.com.au.
With international interest from fans and potential competitors high, the online coverage will allow a large audience to follow from where ever they may be in the world.
The high level of discussion witnessed this year is also set to grow, a large online community on forums and social networking websites discussing this year's race as it happened.
"Social Networking is becoming an increasingly large part of motorsport coverage and spreading the message to race fans around the world," O'Brien said.
"The live stream of the 2010 race was very successful and there was a huge amount of chat during this years' coverage. We can only see that building this year and adding a new level of interactivity into the race."