Ambrose keen to see Owen Kelly debut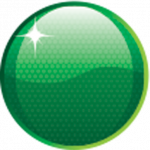 Sprint Cup Series star Marcos Ambrose says that he is looking forward to seeing his friend and fellow Tasmanian Owen Kelly make his NASCAR debut this weekend.
Kelly will race in the NASCAR Nationwide Series event at the Road America road course in Elkhart Lake, Wisconsin, while Ambrose tackles the Infineon Raceway road course in Sonoma, California.
"Owen's a good friend of mine," said Ambrose.
"We grew up together in Tasmania. We actually raced against each other in go-karts at 12 or 13 years of age.  So I've know Owen in the very beginning of my racing days.  I wish him the best of luck.
"He's going to have a big challenge ahead of him for sure.  But he's used to big, heavy stock cars on road courses.  He's growing up doing that in Australia.
"He was right on the edge of becoming a full-time driver in Australia.
"So he knows his stuff.  He knows what he needs to do."
Ambrose, who has two Nationwide Series race wins on road courses, said that he had offered Kelly some tips this week but that Kelly would be able to handle himself well.
"I spoke to him already this week on the phone.  He came forward and asked for a few tips and pointers on the way."
"But he's a big guy, big man, and he's going to take it by the throat, I think, and really get it done.  I'm looking forward to seeing him have a go."