Garry Coleman: Serving god, racing and the Queen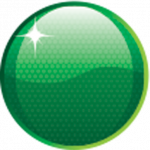 Garry Coleman is a face you'll see at every V8 Supercars race, but rarely acknowledged – until now.
The fastest pastor in the pitlane, Coleman was awarded the highly-prestigious Order of Australia Medal in last Monday's Queens Birthday honours list.
Speedcafe.com.au tracked Coleman down for a quick chat after his deserved award and spoke to him about the award, his role within V8 Supercars and his hardest day at the race track.
SPEEDCAFE: Congratulations on the Order of Australia, it must have been a very nice surprise?
GARRY COLEMAN: It was a very nice surprise. I found out about two months ago and wondered why they were sending me this publicity until I saw my name on it. It's a privilege to be able to serve people and nice to get some thanks.
SPEEDCAFE: What does this mean to you, in terms of the job?
GC: I think in one way it just shows the validity of the ministry we've had for 24 years now. We have forty chaplains across the country, so it recognises the role that everyone has played in being able to help people in various situations. I'm very proud of the team.
SPEEDCAFE: Does it change anything?
GC: It won't change how we operate and what we do. I image when I get to Darwin I'll be a little embarrassed by the comments from people. We'll keep doing what we're doing – serving the Lord and serving the people.
SPEEDCAFE: So what is your role within V8 Supercars?
GC: I usually facetiously say that I look after weddings, weather and right rear tyres. (Laughs). We've got between 500 and 1000 people in the V8 Paddock, depending on the size of the event, that have personal needs. Like people in a church parish, some have personal situations; some have professional problems or difficulties at home. It is general people care role, unless something significant happens at the track then the whole role opens up.
SPEEDCAFE: How long have you been supporting motorsport professionals at the race track?
GC: I've been doing this for 24 years. I started in 1986 just a year or two after Sports Chaplains began. It all began with cricket and rugby league and then I heard about the motorsport service.
I had followed motorsport for a long while and asked if there was anything I could do to be involved. I was the first chaplain appointed, and then, in a role that was only looking after Amaroo Park and then Bathurst because they were linked, and it grew from there. Now we're at every major track in the country, in every category with 40 chaplains.
SPEEDCAFE: What is your role within Sports Chaplains?
GC: I'm the senior Chaplain, but am also the national coordinator and part of my role is to look after the appointments and oversee all the other chaplains in our sport. Most people do a track or a category but there are three of us that are separated over V8s, the Rally Championship and Superbikes. I do V8s.
SPEEDCAFE: Where did your interest in motorsport begin?
GC: There was no one standout event that I can say brought me into the sport. I was always interested in cars and how they worked. Very early on I was a mechanic and did some go kart races on the side. I was a frustrated wanabee. I used to watch the early Bathurst races but seriously became interested when I joined Sports Chaplains.
SPEEDCAFE: What got you into the religion industry?
GC: It goes back to my Sunday school days in the 1950s. I had the personal faith in Christ back then. It began doing some song leading in the youth group. In 1963, when I got married, my wife's sister and her husband were involved in full-time evangelism around the country … so I joined the group. That was sort of an easing in.
I decided to take this further and was encouraged to go over to the States to study at a very famous place in Chicago called the Moody Bible Institute. I got ordained there and then came home, via Woodstock! There's been a shift in the Church with people no longer interested in hearing a preacher so we then shifted to opening up into people's homes. At the same time I began doing high school assemblies because I'd done a thesis on the history of hallucogenic drugs, so schools thought that was a good topic for high school students. Between 1971 and 1983 I spoke to almost a million teenagers. I developed the ability to work a teenage audience, which is where I learnt my craft. I've been a pastor at three churches in that time; then I moved into this role as chaplain and then senior chaplain. It's a good thing that God doesn't tell you early where you're going to end up because you'd end up saying no, no never, it'll never happen.
SPEEDCAFE: What is a day like at the track for you?
GC: If it's a day where nothing is happening at the track, I'll catch up with people that I have helped in the past. For example a camera man was involved in last summer's Victorian bushfires, I got the chance to counsel him, so I'll catch up with him to see how he's holding up. You've got to realise men don't open up, but they still need help.
SPEEDCAFE: And if there is an incident at the track?
GC: When something happens on the track, whether it's a slight or very big incident, then the role becomes a people carer role. If a driver is injured we'll search for the wife, mother or girlfriend and comfort them, we'll help get people to hospitals, we'll be there for them at the hospital afterwards.
We actually have several Chaplains at the track. If it is a very serious accident, like we have seen at Bathurst and Clipsal in recent years, we comfort the crew and the family in a more intense way.  We're there to help the families, the crew, the race team, the flaggies, the crash rescue team, the fire marshals, anyone that is there and is in any way connected to the accident.
Then at the end of the day we'll climb the stairs and be there for those at the top of the control tower because everyone is affected by trauma in some way and at some point we need to touch base to care for them. Whether it's immediately after, the day after, even weeks after, our support continues for as long as we are needed. It might mean home visits or hospital visits.
We have Chaplains everywhere so if an accident happens at Queensland Raceway and I have returned to Sydney, we still have people there that can help. Brock's death in Perth had seven Chaplains across the country all providing care, while six were involved in the Ashley Cooper incident at Clipsal. If people are still having problems a few weeks after an incident we have a duty of care to refer them on to professional counselling.
SPEEDCAFE: What's been your hardest day at the track?
GC: Probably the Mark Porter incident at Bathurst and then Ashley Cooper at Clipsal. They were two very, very difficult days because they affected so many people.
One of the highlight days, linked with what was an extremely sad situation, was being able to do the Brock tribute at Bathurst after his death. I was given three minutes to do that. People ask me afterwards about what I did and what affect it had. I made the point that it wasn't a tribute to Peter; it was a tribute to a hurting audience. You see we'd lost two national heroes in Brock and Steve Irwin, the nation was hurting and I phrased that for the audience so that we could all identify with everyone's pain.
Although it was a hard day, it was a day of great confidence for me, having pastored for 40 years and knowing what happens to people. I think that is why there was, not just a hush from the crowd, but a response out of the crowd over that weekend. It wasn't just Peter, a national hero; it was Brock and Irwin at the same time.  It was very encouraging to hear the comments from people afterwards. I still have people talking about that day – even now.
SPEEDCAFE: And finally, who will win the V8 title this year?
GC: Well the answer is the guy that crosses the finish line first most of the time. It's a difficult question because I think we have four or five that can do it. Jamie (Whincup) is not as untouchable as he once appeared to be. James Courtney has been doing well, while Garth (Tander) has struggled. But he can never be discounted. Everyone has had an off day at some stage this season, which is quite amazing.
SPEEDCAFE: So you're going to sit on the fence?
GC: (Laughs) You'll read about it the day after. I can't afford to show bias. May the best man win! I'll leave it at that.