FPV boss returns for Eastern Creek Six Hour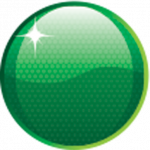 Ford Performance Vehicles General Manager Rod Barrett will make his second national motor racing start this year in the Australian Six Hour at Eastern Creek Raceway on July 17/18 as a part of the Shannons Nationals Motor Racing Championships.
Barrett, a former racer, will compete in the Ted Robinson-prepared FPV F6, co-driving with Peter Boylan and Geoff Morgan.
It will be Barrett's second start for the year after he competed in the Yokohama V8 Utes '10 Years' celebration at the Clipsal 500 in March. He finished third overall in that event with David Sieders.
"It's a very familiar car to me, because that's what my business is all about, I'm actually test driving my own product which is great," Barrett said.
"It's a very good car, I've done a drive day in it at Eastern Creek, I've tested at Eastern Creek and done a full day at Sandown in the wet.
"I think the Bathurst 12 Hour proved that the car has got reliability over a long period (it finished fifth outright), and whilst it may not be as quick as the Japanese four-wheel-drive cars at the beginning of the race, it will definitely come into its own as the hours tick by.
"The car's got heaps and heaps of torque and really good power, the one thing it lacks against the competition is that it's only two-wheel drive.
"It handles very well, it stops very well, and it's got a lot of power.
"The plan will be just to keep in a competitive spot in the early part, then launch an attack at the podium come the end of the race.
"My forte has always been endurance style racing, I did a lot of it in the UK, I did Thunder Saloons, and I did 24 hour races in Production Cars in 1986 and '87.
"I've always sort of been regarded as a bit of a co-driver, I enjoy that and I enjoy the longer races where you can really get in and use a bit of strategy to get a result."
With a month remaining until the inaugural event, entries are expected to include such marques as BMW, Subaru, Mitsubishi, Ford/FPV, Holden/HSV, Mazda, Toyota, Honda, Alfa Romeo, Renault, Mini and more.
The meeting will also feature the Australian Saloon Car Series, HQ Holdens, and the return of the Mazda MX5 Challenge to the Shannons Nationals program after a successful first time outing at Wakefield Park in March.