Australian Karting Greats to be honoured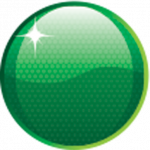 James Courtney, John Pizarro and Jon Targett will be honoured later this year with the announcement that the Champions of the CIK Stars of Karting Series will each be awarded a Perpetual Trophy.
The Pro Light (KF1) Champion will receive the James Courtney Trophy, in recognition of Courtney's pair of World Championship victories in 1995 and 1997.
This year's Pro Gearbox (KZ2) Champion will have their name engraved on the John Pizarro Trophy named after one of the all-time legends of karting in Australia.
In recognition of his achievements on the track, as well as his mentoring off the track, Jon Targett will be honoured with this year's Pro Junior (KF3) Champion set to receive the Jon Targett trophy.
Courtney, who is the current V8 Supercar Championship Series leader, is one of only three Australian drivers to win an FIA World Championship – the other two being Sir Jack Brabham and Alan Jones.
"It's very humbling to have such a thing named after me, karting gave me so many opportunities throughout my career so to be named as one of the top three guys in karting like Jon Targett and John Pizarro is something I'm very proud of," said Courtney.
"JT helped me a lot when I was in Europe and he's really never been recognised for what he achieved in the sport of karting.
"I look forward to hopefully being there at the awards dinner to present the trophy to this year's champion."
Pizarro was very humbled to have the trophy named after him and to think current elite karters will be battling on track to put the trophy with his name on their mantle piece.
"I'm very honoured to be recognised by the sport in which I achieved so much and in return the sport also gave me a lot of great memories and opportunities," said Pizarro, a 15-time Australian Champion.
"The best thing about karting is that I could win within my budget, it was fun for me. I could have gone to race cars but with my budget I knew I would be at the back of the field, so I knew I could always be competitive in karting.
"As well as enjoyment, karting also gave me the opportunity to travel the world."
Pizarro competed in five world championships throughout his career, his first appearance coming in 1975 at the Paul Ricard circuit, an event Pizarro describes as a 'baptism of fire'.
With it being almost 50 years since Pizarro made his debut behind the wheel, the now 65 year-old has seen many, many drivers in action but there is no doubt in his mind that Terry Fullerton is the best ever.
"I've seen a lot of drivers in my time but Terry simply stood above the rest. For sure, Senna was good, so was (Mark) Skaife, Courtney and Ryan Briscoe just to name a few but Fullerton in my mind was the best ever," said Pizarro.
Considered as one of the best drivers and mentors that the European factory teams have ever seen Targett defeated the likes of Jarno Trulli, Giancarlo Fischella, Jan Magnuessen and Jos Verstappen throughout his career.
After hanging up the helmet in 1994 Targett turned to becoming a mechanic and mentor for the rising stars. He guided David Besnard through his time in Europe before lending some guidance to Courtney throughout his formative years.