Lowndes aims for win in Australasian Safari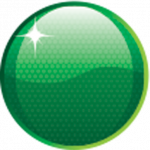 Craig Lowndes says that he can be competitive – and possibly win – the 2010 Australasian Safari.
The TeamVodafone V8 Supercars driver will steer a specially-modified V8 Holden Colorado 4WD for the PWR Performance Products/Holden Rally Team in the September event.
Lowndes, who turns 36 this weekend, will contest the Australasian Safari in what will be his first-ever non-bitumen motor race, but he says that if he gets his head around the new environment, he could win the annual event.
"The Australasian Safari is an event I have been wanting to take part in for years, so when the opportunity came up to drive the Colorado for Kees (Weel) and the PWR/Holden Rally Team, I jumped at it," he said.
"This is the first time in my career racing on anything other than bitumen, and the first time I have raced with a passenger sitting alongside me, so it's going to be a great experience.
"I have spoken to many people about the event and I am really excited. The PWR V8 Colorado is a potential winner, so it's now up to me to utilise the speed and manage the terrain – I think we'll do great!"
Kees Weel is confident that the four-time Bathurst winner will be a good fit in his factory team.
"Craig hasn't raced off-road before and the Australasian Safari is a whole new ball game but his list of achievements speaks for itself," he said.
"We wouldn't have signed him if we weren't confident of Craig doing a tremendous job."
Australasian Safari event director Justin Hunt says that Lowndes is the perfect addition to the event.
"Craig Lowndes is the most popular driver in Australian motorsport and we are delighted that he is contesting this year's Australasian Safari with the PWR/Holden Rally Team," Hunt said.
"Craig's participation will provide an increased media spotlight on this year's event, which is shaping up to be the biggest yet in terms of competitors, sponsors and overall interest."
The Australasian Safari is this country's most grueling motorsport event, covering more than 3500km of the Western Australian outback. The event begins on September 17 in Perth, finishing eight days later on September 25. The course will be confirmed in coming weeks but promises to be a huge challenge for moto, auto and quad bike competitors as they travel through historic goldfields, remote desert and rugged bush.
Considered one of the world's great endurance events, the Australasian Safari attracts international entries from countries including the USA, Brazil, China, South Africa, Japan, and New Zealand.