Johnson declares himself fit, wants 1-2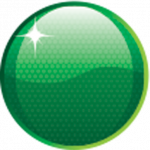 Steve Johnson has declared himself fit for this weekend's round of the V8 Supercars Championship Series at Hidden Valley Raceway in Darwin, Northern Territory.
The Jim Beam Racing driver, currently 10th in the championship, fractured his left leg in a small fall at a restaurant in Fiji, where he was enjoying wedding celebrations with a close friend.
Johnson told Speedcafe.com.au that the injury has healed sufficiently and he will be fit to race in the Skycity Triple Crown.
"It's not 100 percent, but driving the car is no drama. I'm good to go," he confirmed.
With his injury not preventing him from driving, and the resurgent Dick Johnson Racing continuing to improve with every race meeting (team-mate James Courtney leads the title), Johnson says that the team's goal is to finish one-two in the championship.
"I'm not out of it at all. We're still striving for a one-two in the championship," he said.
"There's certainly every chance in the world that we could do that."
Johnson says that while his team-mate has taken the lion's share of the headlines this year, he has been ultra happy with his performances this year – despite a few hard luck stories.
"I've been really, really happy with my speed in qualifying this year," he said.
"It's sort of the reverse from last year – at the start of last year, it was OK, I wasn't overly ecstatic about my speed, but we came better and better through the year. We were there and solid, and at Winton, I was running third in the championship and was hovering around the top six in the title.
"This year, we've got more speed than we had last year and we're further up the front, but I've just had a few cases of bad luck. I've been double parked behind James in pit lane three or four times, we got the points taken away from us in New Zealand and had my pit lane speed limiter activated while I was second behind (Garth) Tander, which should have been a podium.
"Car #17 has missed out on four or five podiums this year, but that's just part and parcel of the way it goes.
"I'm not overly upset with how it's all going. I've just got to get the roll of the dice going my way and we'll be up there in the top two or three.
"The points that we lost in New Zealand alone dropped us from sixth to 10th in the championship.
"It won't take much – a couple of good results in Darwin this weekend and we'll be a handful of places up in the title. That's what our aim is now."
Darwin hasn't been a happy hunting ground for Jim Beam Racing in the past, with just one top 10 result between Johnson and Courtney last year. Johnson says that the team trialed a lot of 'Darwin' related set-ups at the non-championship Grand Prix this year which should go some way to turning around their results.
"Last year at Darwin, we both struggled – we'll need to improve on that," he said.
"The boys are working overtime to try on some simulations to figure out the best damper and geometry changes that we'll need for Darwin.
"We tested a lot of stuff at the Melbourne Grand Prix for tracks like Darwin. We're hoping that what we found down there, the effort we're going to in the workshop and also what data we have to work out the problem so we can bridge the gap and be up in the top three where we should be."
The Skycity Triple Crown kicks off this weekend, with V8 practice starting at 10.30am on Friday. Support categories include the Genuine Ford Parts Australian Formula Ford Championship, Yokohama V8 Utes and the Touring Car Masters, presented by Autobarn.