Bob Tasca III wins at Englishtown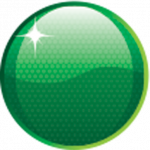 Even a 24-hour rain delay could not stop Bob Tasca III, Larry Dixon, Mike Edwards and Michael Phillips from taking wins at the 41st annual NHRA SuperNationals at Old Bridge Township Raceway Park in New Jersey.
Funny Car
Old Bridge Township Raceway Park is the place Tasca took his first NHRA win with victory in Top Alcohol Funny Car in 2007, but that was superseded today as he beat Del Worsham in the Top Fuel Funny Car Final.
There was some confusion when the win light was triggered at the quarter-mile and not the 1,000-foot mark. The timing showed a losing 4.71-seconds to a 4.73-seconds. Then the announcement was made that Tasca had reached the 1,000-foot mark first with a holeshot win of 0.027-second light to Worsham's 0.104-second.
"I didn't see the win light, and I looked out my window, and Del was right there," said Tasca.
"I said, 'Well, good effort,' and I knew we gave it our best. I got out of the car and gave Del a thumbs-up and said, 'Good job,' and I was walking back to my car with my head down when the camera crew came running up and said, 'You won!'
"It's hard to put words together right now. This is a special place for my family, and to win here with all of my family here is just unbelievable. These are the moments you dream about as a kid laying in bed. This is a moment I'll treasure forever. I know that my grandfather's not here, but he's looking on from above."
Top Fuel
Top Fuel finalists Dixon and Antron Brown had shared the Old Bridge winner's circle before, in 2005 when Dixon won his third of five Top Fuel titles here and Brown the second of his Pro Stock Motorcycle event crowns. This time, though, Dixon went to the trophy presentation solo after winning the rematch of last year's final, which also went to Dixon, who is six-for-six in finals this year after blasting to a 3.82-seconds, 320.05mph to beat Brown, who went up in smoke to a 6.31-seconds, 101.94mph. Dixon collected win No. 54 and owns a 199-point lead on second-place Tony Schumacher.
"Trophies like these — from what I call the majors — always shine a little brighter for me," said Dixon.
"Indy, Pomona, Gainesville, even Columbus back then, you want to do well. I feel blessed to be able to race on tracks like these.
"I wouldn't have wanted to be Jason [McCulloch, crew chief] or Alan [Johnson, team manager] this morning because there were so many changes that took place. We were making adjustments all of yesterday during the delay and then more today, so it comes down to a best calculated guess, and they hit it. The car ran good; credit to them."
Pro Stock
Edwards, who had won six of the season's first 10 Pro Stock events, added No. 7 and completed his first hat trick. He beat Shane Gray with a 6.59-seconds, 209.39mph to beat Gray's 6.63-seconds, 209.07mph to collect win No. 27. Edwards, who had never won this event, settling for runner-up honours last year and in 1998, owns an impressive 34-4 win-loss record this season.
"I was nervous this morning because you just don't know how good the track is until you get on it," said Edwards.
"Last year was a dream season with the championship, but this year is truly a dream come true.
"I've done this a long, long time, and to experience this kind of success, I just praise the Lord for his blessings. We have a great team and committed ourselves to doing this, and it's good to see the results."
Pro Stock Bike
Phillips took home Pro Stock Motorcycle win No. 5 and his first in Englishtown on a holeshot to cap a career weekend. He slapped a 0.012-second light on Steve Johnson and rode to a 6.91-seconds, 194.32mph to defeat Johnson's 0.057-second for a career-best 6.88-seconds, 194.63mph. With the win, Phillips moved up to second place in points; Johnson sits fifth.
"I like the pressure," said Phillips,
"And I knew I had to be on my game. I'm an old bracket racer, and I kept looking over to see if I could see Steve. My bike started nosing over a little, and I could hear him coming. I looked at the win light, then back at the stripe, then back at the light again, and it came on.
Next Round
The NHRA Full Throttle Series moves to Bristol in Tennessee next weekend for the NHRA Thunder Valley Nationals.