V8 Chaplain receives Order of Australia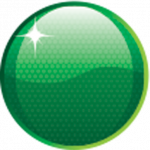 V8 Supercars Australia Chaplain, Reverend Doctor Garry Coleman, has been awarded one of Australia's highest accolades – an Order of Australia Medal.
Announced as part of today's Queens Birthday Honours List, Rev Dr Coleman was recognised for his 'services to the community through Chaplaincy and co-ordination roles with the Motor Racing Ministries'.
Rev Dr Coleman has been V8 Supercars Australia Chaplain for eight years, providing pastoral care and Chaplaincy support for V8 Supercar drivers, teams, crews as well as the wider motorsport community.
"I'm very happy, very humbled and very honoured," said Rev Dr Coleman.
THE FINAL RACE OF THE 2023 REPCO SUPERCARS CHAMPIONSHIP ON ONE OF THE WORLD'S BEST STREET CIRCUITS. GO ALL IN AT THE VAILO ADELAIDE 500, CLICK HERE TO BUY TICKETS
"It's a great honour for the 24 years of work we've put into the Chaplaincy in which time we have built it up to a team of 40 around the country."
Rev Dr Coleman is a friend, advisor and confidante of almost every single person in pit lane. He has helped guide drivers, teams, officials, volunteers, the public and families through many critical times when there are severe accidents or injury as part of them plying their dangerous trade.
He has also married many motorsport identities, counseled them on a host of issues, christened their babies, helped with a comforting word when they are down and guided many of the extended family through the hardest times whether it be on or off the track.
Rev Dr Coleman was the man who publicly farewelled Peter Brock at the emotional send-off to the great man at Bathurst following his unexpected passing and also that of Mark Porter and Ashley Cooper. He also helped support those families through their worst days.
Over his years at race tracks, Rev Dr Coleman has established Motor Racing Ministries – SCA, which now has 40 Chaplains around Australia servicing the motorsport industry, including V8 Supercars Australia.
"We started out very small at Amaroo Park Raceway in 1986 and then onto Bathurst, and it's grown out from there. I've been a Chaplain for 24 year and been with V8 Supercars for eight," he said.
"It's been a slow process but a solid process and it's a privilege for our team to service God in a way of providing service to the motoring industry. I love dealing with people and love watching what God does by leading me to them.
"My favourite part of the job would in many ways getting to pray publicly before some of the big events, but also to be able to talk with people behind the scenes at the back of the garages somewhere and find out that I've been able to help them."
Rev Dr Coleman is heavily involved in other motorsports, well-known throughout the speedway community for his work as Parramatta City Raceway Track Chaplain.
"V8 Supercars is a very special family to be a part of. It balances out the other side where I'm Chaplain at Parramatta City Raceway – and that has been about 19 years now – and that is also a very special family."
V8 Supercars Australia CEO Martin Whitaker said that Rev Dr Coleman is a vital and much-loved member of V8 Supercars after nearly a decade with the Championship.
"Garry is a wonderful, wonderful man," Mr Whitaker said.
"While Garry would never tell we could never underestimate the value of the special part he plays within the sport. He does so without question or praise and has the complete trust of the hundreds of people within V8 Supercars and motorsport across the country.
"Silently Garry provides incredible support to all involved – drivers, teams, officials, families the public and the motorsport community. On behalf of everyone at V8 Supercars, we congratulate him on this much-deserved honour. After attending V8 Supercar events for so many years, it's definitely time that Garry, not the drivers, walks away with the silverware for his incredible contribution to the sport."