Marcos Ambrose scores 15th in Michigan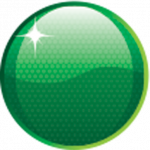 Australian NASCAR ace Marcos Ambrose has broken a run of horrid luck to score a solid 15th place finish at the Heluva Good 400 at Michigan International Speedway.
Ambrose actually brought out the first caution of the day aboard his #47 Kleenex Camry after being tagged by Regan Smith coming off of Turn 4. Ambrose spun through the infield grass but after small repairs was able to resume (see video below for Ambrose's wild ride through the grass at Michigan).
The Australian steadily made his way up the order on a race track that has not been kind to him in the past, netting him a confidence-boosting finish just one week before the all-important first road course race of the season.
Ambrose was also the first Michael Waltrip Racing-prepared car across the line, beating home stablemates Martin Truex Jr and David Reutimann, who both scored top 20 finishes. He remains 30th in the points standings after 15 races.
"We had a spin early on, which really hurt the handling of the race car and we spent the rest of the day just kind of trying to get it back, but it's a strong day for us," said Ambrose.
"We've had a really tough few weeks and it just feels good to finish. I'm so thankful for the crew for sticking in there, we've been having a really tough run of late, it feels good to pick up some decent points for our efforts.
"When I was sailing backwards across the infield grass, I thought to myself 'oh-no, not again', but we stuck at it, and managed to improve the car all day long."
Ambrose will now turn his focus to scoring his first Sprint Cup Series victory when the Sprint Sup Series visits its first road course for 2010 at Infineon Raceway in Sonoma, California.
"Obviously we're now totally focused on winning at Infineon Raceway, we've been testing very well on the road courses lately, and there is a real buzz in the team at the moment," said Ambrose.
"We finished third at Infineon last year, and a win next weekend will turn the season around for us, it's going to be our time to shine, I can't wait!"
Today's race was won by Joe Gibbs Racing driver Denny Hamlin, who took his fifth win for the season – see separate story for full race report, results and points standings.
NASCAR HITS THE ROAD – keep checking Speedcafe.com.au this week as we preview this weekend's NASCAR road course races, as Marcos Ambrose seeks to win his first Sprint Cup race at Infineon Raceway in Sonoma, California and Owen Kelly makes his NASCAR debut at Road America in the Nationwide Series race in Elkhart Lake, Wisconsin.