Joey Saldana wins rain delayed Showdown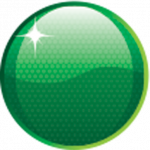 After finishing second on Friday night to Sammy Swindell at the Dodge City Raceway Park, Joey Saldana turned the tables to take out the rain delayed Boot Hill Showdown at the venue on Sunday afternoon.
Saldana, who has won three of the last four World of Outlaws events at Dodge City, extended his lead in the World of Outlaws championship standings to 32-markers over Jason Meyers as he chases his first title.
"It was a great effort," said Saldana.
"Luckily we came away with a win, because Jason Meyers had a great car and we raced pretty hard for that.
Saldana used a strong restart following a lap-22 caution on a double file restart, to take the lead from Meyers on the high side of the track. Saldana withstood a final caution with two laps to go, choosing the high side of the track on the final restart aboard the Budweiser Maxim.
"The track just suits sprint cars," noted the winner, when asked about his success at Dodge City.
"I love it. Nobody wants to run the top and it blows me away. The top is just so fast here and I enjoy racing here. It's not too big and it's not too small. It suits the World of Outlaws perfect and I look forward to coming here every year."
Saldana started on the pole for the main event, though was moved back a row following an opening lap red flag in which he was penalized for having too many men on the track when the red flag was opened up for two crew members from each team to come on the to work on their cars. Meyers led on the second start from the pole with Saldana quickly moving into second from the inside of the second row.
The Kasey Kahne Racing pilot took the lead for the first time on the 10th lap diving under Meyers in turns three and four. Meyers used a strong restart on the 12th lap to retake the lead on the high side after Saldana chose the bottom on the double file restart. Saldana moved back into the lead with nine laps to go en route to the win, which was his series leading 18th Top-Five finish of the season.
After leading 19 of the 30 laps Meyers crossed the line second ahead of Lucas Wolfe, who battled hard with Steve Kinser during the main event.
Paul McMahan was fifth in the Great Clips Maxim. Jason Sides came from the 11th starting spot to finish sixth aboard the Wetherington Tractor Service Maxim. Rounding out the top ten was Kraig Kinser, Brian Ellenberger, Ben Gregg and Swindell.
Australian Kerry Madsen qualified sixth fastest, started the main event ninth before being classified 24th.
World of Outlaws Sprint Car Series
Boot Hill Showdown
Dodge City, KS; June 13, 2010
A-main
| | |
| --- | --- |
| 1. | Joey Saldana |
| 2. | Jason Meyers |
| 3. | Lucas Wolfe |
| 4. | Steve Kinser |
| 5. | Paul McMahan |
| 6. | Jason Sides |
| 7. | Kraig Kinser |
| 8. | Brian Ellenberger |
| 9. | Ben Gregg |
| 10. | Sammy Swindell |
| 11. | Chad Kemenah |
| 12. | Craig Dollansky |
| 13. | Danny Lasoski |
| 14. | Donny Schatz |
| 15. | Sam Hafertepe Jr. |
| 16. | Kris Miller |
| 17. | Kerry McAlister |
| 18. | Jac Haudenschild |
| 19. | Gavin Punch |
| 20. | Toni Lutar |
| 21. | Gary Lee Maier |
| 22. | Jason Martin |
| 23. | Taylor Milton |
| 24. | Kerry Madsen |
| 25. | Steven Richardson |
| 26. | Bryan Gossel |
World of Outlaws Championship Standings
| | | |
| --- | --- | --- |
| 1. | Joey Saldana | 3504 |
| 2. | Jason Meyers | 3472 |
| 3. | Steve Kinser | 3456 |
| 4. | Jason Sides | 3330 |
| 5. | Donny Schatz | 3304 |
| 6. | Paul McMahan | 3183 |
| 7. | Lucas Wolfe | 3167 |
| 8. | Danny Lasoski | 3136 |
| 9. | Jac Haudenschild | 3114 |
| 10. | Craig Dollansky | 3104 |