Hamilton leads home McLaren Canada 1-2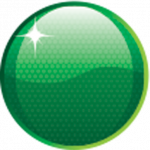 Lewis Hamilton has won the Canadian Grand Prix, beating his McLaren team-mate Jenson Button to the team's second one-two result in-a-row.
In a race dictated by tyre strategy, Hamilton converted his pole into his second win at the Circuit Gilles Villeneuve. It was also his 13th career win and moves him to the top of the world championship standings ahead of Button and Mark Webber.
Ferrari's Fernando Alonso took third place, fading in the final 10 laps and lost his second place to Button.
Sebastian Vettel was fourth ahead of team-mate Mark Webber. The Red Bull pair both led the race at various points but were both hampered by less than ideal tyre strategy.
Vettel might have had an opportunity to challenge for a podium, but a mechanical problem hindered his progress, forcing him to back off and collect fourth.
Webber led the midpoint of the race as the Red Bull Racing team tried to run him as long as possible on the hard tyre, but eventually fell into the grasp of Hamilton and Alonso. By the time he pitted, he dropped to fifth where he remained. The results has dropped the Australian to third in the world title.
Nico Rosberg (Mercedes) took sixth place ahead of Robert Kubica (Renault), Sebastien Buemi (Toro Rosso) and the Force India pair of Tonio Luizzi and Adrian Sutil. Bothe the Force India drivers passed Michael Schumacher (Mercedes) on the final lap to secure points finishes.
Results, Canadian Grand Prix
| | | | | |
| --- | --- | --- | --- | --- |
| Pos | Driver | Team | Laps | Grid |
| 1 | Lewis Hamilton | McLaren-Mercedes | 70 | 1 |
| 2 | Jenson Button | McLaren-Mercedes | 70 | 4 |
| 3 | Fernando Alonso | Ferrari | 70 | 3 |
| 4 | Sebastian Vettel | RBR-Renault | 70 | 2 |
| 5 | Mark Webber | RBR-Renault | 70 | 7 |
| 6 | Nico Rosberg | Mercedes GP | 70 | 10 |
| 7 | Robert Kubica | Renault | 70 | 8 |
| 8 | Sebastien Buemi | STR-Ferrari | 69 | 15 |
| 9 | Vitantonio Liuzzi | Force India-Mercedes | 69 | 5 |
| 10 | Adrian Sutil | Force India-Mercedes | 69 | 9 |
| 11 | Michael Schumacher | Mercedes GP | 69 | 13 |
| 12 | Jaime Alguersuari | STR-Ferrari | 69 | 16 |
| 13 | Nico Hulkenberg | Williams-Cosworth | 69 | 12 |
| 14 | Rubens Barrichello | Williams-Cosworth | 69 | 11 |
| 15 | Felipe Massa | Ferrari | 69 | 6 |
| 16 | Heikki Kovalainen | Lotus-Cosworth | 68 | 19 |
| 17 | Vitaly Petrov | Renault | 68 | 14 |
| 18 | Karun Chandhok | HRT-Cosworth | 64 | 24 |
| 19 | Lucas di Grassi | Virgin-Cosworth | 65 | 23 |
| Ret | Timo Glock | Virgin-Cosworth | 50 | 21 |
| Ret | Jarno Trulli | Lotus-Cosworth | 42 | 20 |
| Ret | Pedro de la Rosa | BMW Sauber-Ferrari | 30 | 17 |
| Ret | Bruno Senna | HRT-Cosworth | 13 | 22 |
| Ret | Kamui Kobayashi | BMW Sauber-Ferrari | 1 | 18 |
World championship points
| | | | |
| --- | --- | --- | --- |
| 1 | Lewis Hamilton | McLaren-Mercedes | 109 |
| 2 | Jenson Button | McLaren-Mercedes | 106 |
| 3 | Mark Webber | RBR-Renault | 103 |
| 4 | Fernando Alonso | Ferrari | 94 |
| 5 | Sebastian Vettel | RBR-Renault | 90 |
| 6 | Nico Rosberg | Mercedes GP | 74 |
| 7 | Robert Kubica | Renault | 73 |
| 8 | Felipe Massa | Ferrari | 67 |
| 9 | Michael Schumacher | Mercedes GP | 34 |
| 10 | Adrian Sutil | Force India-Mercedes | 23 |
| 11 | Vitantonio Liuzzi | Force India-Mercedes | 12 |
| 12 | Rubens Barrichello | Williams-Cosworth | 7 |
| 13 | Vitaly Petrov | Renault | 6 |
| 14 | Sebastien Buemi | STR-Ferrari | 5 |
| 15 | Jaime Alguersuari | STR-Ferrari | 3 |
| 16 | Kamui Kobayashi | BMW Sauber-Ferrari | 1 |
| 17 | Nico Hulkenberg | Williams-Cosworth | 1 |
| 18 | Pedro de la Rosa | BMW Sauber-Ferrari | 0 |
| 19 | Heikki Kovalainen | Lotus-Cosworth | 0 |
| 20 | Karun Chandhok | HRT-Cosworth | 0 |
| 21 | Lucas di Grassi | Virgin-Cosworth | 0 |
| 22 | Jarno Trulli | Lotus-Cosworth | 0 |
| 23 | Bruno Senna | HRT-Cosworth | 0 |
| 24 | Timo Glock | Virgin-Cosworth | 0 |