Denny Hamlin takes fifth win of 2010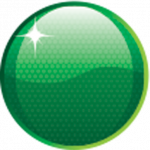 Denny Hamlin has stamped himself as the form driver of the 2010 NASCAR Sprint Cup Series with his fifth victory of the season at Michigan International Speedway today.
Hamlin's performance puts him two wins clear of Jimmie Johnson, with two wins for Busch brothers Kurt and Kyle, while points leader Kevin Harvick sits on one solitary victory.
Hamlin made it look easy at the 2.0-mile speedway in his #11 FedEx Toyota, beating home Richard Petty Motorsports driver Kasey Kahne in his #9 Budweiser Ford.
"It's so easy to drive cars like this," said Hamlin.
"They make me look good. I can tell you it's the work of guys like Mike Ford (crew chief) and the entire 11 team."
Hamlin, sitting third in points but currently the highest seeded driver in the Chase by virtue of five wins, says that he is focused on ensuring his #11 team has good car speed on the 10 tracks that make up the season-ending Chase for the Sprint Cup.
While Hamlin looks like the title favourite at present, he realises that the #48 Lowe's Chevrolet of Jimmie Johnson always makes a step up in the Chase.
"We had a rocky first few races or so … seems once we got to Martinsville and turned that corner, it's been really good for us," said Hamlin.
"Statistically, this has been a pretty good run of tracks for us, the last 10. It has been over the course of my career. You know, where we need to improve is those Chase racetracks.
"For me, you know, it seems like I used to go into every season thinking, 'We ought to get a couple wins, Martinsville, Pocono.' Now it' s just show up and, hey, we can win. That to me is just a feeling I don't think we've ever had before. I haven't had it before."
Dale Earnhardt Jr scored his fourth top 10 of the season at the track where he won his last Sprint Cup race two years ago with seventh place.
Marcos Ambrose finally had some luck go his way and scored a solid top 15 finish – see separate story for more on Ambrose.
RESULTS: Heluva Good 400 at Michigan International Speedway
| | | | |
| --- | --- | --- | --- |
| 1. | #11 | Denny Hamlin | 200 laps |
| 2. | #9 | Kasey Kahne | |
| 3. | #2 | Kurt Busch | |
| 4. | #24 | Jeff Gordon | |
| 5. | #14 | Tony Stewart | |
| 6. | #48 | Jimmie Johnson | |
| 7. | #88 | Dale Earnhardt Jr | |
| 8. | #31 | Jeff Burton | |
| 9. | #16 | Greg Biffle | |
| 10. | #20 | Joey Logano | |
| 15 . | #47 | Marcos Ambrose | |
2010 NASCAR Sprint Cup Series
Driver Standings after Race 15 of 36
| | | |
| --- | --- | --- |
| 1. | Kevin Harvick | 2169 points |
| 2. | Kyle Busch | 2147 |
| 3. | Denny Hamlin | 2122 |
| 4. | Kurt Busch | 2051 |
| 5. | Matt Kenseth | 2019 |
| 6. | Jimmie Johnson | 1999 |
| 7. | Jeff Gordon | 1987 |
| 8. | Jeff Burton | 1945 |
| 9. | Greg Biffle | 1865 |
| 10. | Carl Edwards | 1856 |
| 11. | Tony Stewart | 1840 |
| 12. | Mark Martin | 1826 |
| 30. | Marcos Ambrose | 1314 |