Webber: Nobody knows what will happen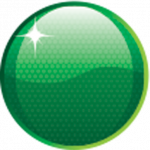 World Championship leader Mark Webber has expressed his uncertainty as to how the Canadian Grand Prix will unfold, after Red Bull Racing proved the only team to qualify on the harder 'prime' tyre.
With the soft tyre suffering badly from graining around the temporary street course, two-stop strategies are expected for the race.
Webber was notably upbeat after the session, despite Lewis Hamilton and McLaren ending Red Bull's unbeaten run of pole positions for the season.
"I am very happy," said the Australian after qualifying.
"It was a good fight as I predicted yesterday for the front row. McLaren was expected to be strong here and it has turned out to be the case. Lewis did a very good lap for pole, obviously with a different compound.
"Everyone is free to choose what tyre they want for qualifying and that's the grid that we have today, so to be on the front row with a tyre that I think is going to be for us a little bit more stable and we will just see how the race unfolds.
"It is just a question of what the tyres will do and there is absolutely nobody who knows what is going to happen. Some people are guessing. We might have done the wrong thing, we might have done the right thing. Let's see tomorrow."
Amidst suggestions that Hamilton's strategy will be helped if there is a Safety Car period in the opening phase of the race, Webber defended his team's comparatively "conservative" approach.
"We are not just trying to get one-off results these days for Red Bull Racing," he said.
"We are trying to get a very, very good result throughout every Grand Prix and sometimes that means making the slightly conservative choices here and there to make sure you have a better Sunday. Let's see how it goes. It is going to be an interesting Grand Prix."