Mercedes GP struggling on both tyres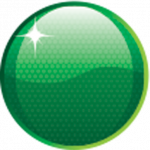 Mercedes GP drivers Nico Rosberg and Michael Schumacher will start the Canadian Grand Prix 10th and 13th respectively, after switching between the option and prime tyres during qualifying failed to yield competitive times.
The team, which won both the drivers and constructors championships in 2009 under the Brawn GP banner, was just the third-best team running Mercedes engines in Montreal, with the McLaren and Force India drivers all qualifying ahead of the factory pilots.
Schumacher was at a loss to explain his poor performance.
"We simply did not have the balance or grip and overall we had a lot of problems with braking and handling," he said.
"The car was just not performing as we expected. We had similar issues yesterday afternoon and we made some changes after second practice. This morning, the changes seemed to have made sense as our position was reasonable but this afternoon, I was facing similar issues again.
"It's difficult to understand the reasons at the moment but we will look deeply into it now and find a good strategy for the race tomorrow."
Team principal Ross Brawn was likewise disappointed, particularly after Schumacher had clocked the fourth fastest time in Saturday morning's practice session.

"I was quite encouraged by our performance yesterday and this morning," said Brawn. "However when it came to qualifying, we just weren't able to put our laps together.
"We tried both the prime and option tyres but finding the performance seemed to get away from us. There was very little difference between the tyres and ultimately we struggled to get the best out of them."
The only positive for Schumacher, who has won the Canadian Grand Prix a record seven times, is that those starting outside the top 10 are free to choose which tyre compound they start the race on.