Lewis takes Montreal pole, ends RBR's run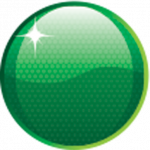 Red Bull Racing's run of pole positions is over after McLaren's Lewis Hamilton won the top spot for the first time this year at the Canadian Grand Prix.
The result maintained Hamilton's record at Montreal – qualifying on pole there every time he has raced at the Circuit Gilles Villeneueve.
Hamilton laid down an early time in the final qualifying session that initially looked unbeatable, until Mark Webber and Fernando Alonso (Ferrari) displaced him.
The McLaren driver went back out and grabbed the top spot by a comfortable 0.268s. After his lap, he stopped on the track having run short of fuel!
Webber held on for second place, ahead of his Red Bull team-mate Sebastian Vettel.
Alonso took fourth, ahead of Jenson Button (McLaren), while Force India's Tonio Liuzzi took a super sixth.
The biggest surprise of the was Michael Schumacher's failure to get into Q3 for the first time this year.
For Australian television viewers, the race starts at 1.50am Monday morning on ONE HD (Check your local guides).
| | | | | | |
| --- | --- | --- | --- | --- | --- |
| Pos | Driver | Team | Q1 | Q2 | Q3 |
| 1. | Hamilton | McLaren-Mercedes | 1:15.889 | 1:15.528 | 1:15.105 |
| 2. | Webber | Red Bull-Renault | 1:16.423 | 1:15.692 | 1:15.373 |
| 3. | Vettel | Red Bull-Renault | 1:16.129 | 1:15.556 | 1:15.420 |
| 4. | Alonso | Ferrari | 1:16.171 | 1:15.597 | 1:15.435 |
| 5. | Button | McLaren-Mercedes | 1:16.371 | 1:15.742 | 1:15.520 |
| 6. | Liuzzi | Force India-Mercedes | 1:17.086 | 1:16.171 | 1:15.648 |
| 7. | Massa | Ferrari | 1:16.673 | 1:16.314 | 1:15.688 |
| 8. | Kubica | Renault | 1:16.370 | 1:15.682 | 1:15.715 |
| 9. | Sutil | Force India-Mercedes | 1:16.495 | 1:16.295 | 1:15.881 |
| 10. | Rosberg | Mercedes | 1:16.350 | 1:16.001 | 1:16.071 |
| 11. | Barrichello | Williams-Cosworth | 1:16.880 | 1:16.434 | |
| 12. | Hulkenberg | Williams-Cosworth | 1:16.770 | 1:16.438 | |
| 13. | Schumacher | Mercedes | 1:16.598 | 1:16.492 | |
| 14. | Petrov | Renault | 1:16.569 | 1:16.844 | |
| 15. | Buemi | Toro Rosso-Ferrari | 1:17.356 | 1:16.928 | |
| 16. | Alguersuari | Toro Rosso-Ferrari | 1:17.027 | 1:17.029 | |
| 17. | de la Rosa | Sauber-Ferrari | 1:17.611 | 1:17.384 | |
| 18. | Kobayashi | Sauber-Ferrari | 1:18.019 | | |
| 19. | Kovalainen | Lotus-Cosworth | 1:18.237 | | |
| 20. | Trulli | Lotus-Cosworth | 1:18.698 | | |
| 21. | Glock | Virgin-Cosworth | 1:18.941 | | |
| 22. | Senna | HRT-Cosworth | 1:19.484 | | |
| 23. | di Grassi | Virgin-Cosworth | 1:19.675 | | |
| 24. | Chandhok | HRT-Cosworth | 1:27.757 | | |