Swindell finds his way back to Victory Lane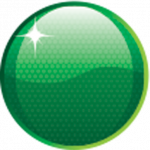 In 2004 Sammy Swindell won at Dodge City Raceway Park during his first visit, only to have it snatched away from him after weighing in two pounds light.
Six years later, he was finally able to gain revenge when he scored a long awaited victory in the World of Outlaws Series during the opening night of the Boot Hill Showdown at the venue.
Swindell took the win in thrilling fashion over Joey Saldana and Jason Sides to score his first World of Outlaws win of the season aboard the Big Game Treestands Maxim and his first triumph with the series since 2006.
"We've been close in a lot of them this year, so it's good to finally pick one up," said Swindell
"We definitely had the best car tonight and just had to bide our time. I got a little backed up at the start and had a few guys run into some water down there and I got myself behind some of the lapped cars at the wrong time, but we were still able to run them down pretty easy. I just didn't want to run out of time and almost did. I guess you could say I played it perfect, but it was a little bit close."
Swindell started fifth and fell back to seventh early the race before steadily working his way back to the front in lapped traffic. He got around Donny Schatz on the sixth lap to move back into the Top-Five.
He worked on Jason Sides for a couple of lap before taking the fourth spot from him. Australian Kerry Madsen was next on the horizon and Swindell passed him on the 13th circuit for third and found himself in second just two laps later charging past Paul McMahan, before setting his sights on Saldana.
Saldana, who led 23 laps, wound up second in the Budweiser Maxim to earn his series leading 17th Top-Five finish of the season. He extended his lead in the series standing to 30 markers over Jason Meyers he chases his first title.
Sides came home third ahead of Madsen, who started on the front row, came home fourth ahead of Jason Meyers who came from 11th to finish fifth.
World of Outlaws Sprint Car Series
Boot Hill Showdown; Dodge City, KS
A-main (30 laps)
| | |
| --- | --- |
| 1. | Sammy Swindell |
| 2. | Joey Saldana |
| 3. | Jason Sides |
| 4. | Kerry Madsen |
| 5. | Jason Meyers |
| 6. | Sam Hafertepe Jr. |
| 7. | Donny Schatz |
| 8. | Steve Kinser |
| 9. | Jac Haudenschild |
| 10. | Paul McMahan |
| 11. | Lucas Wolfe |
| 12. | Chad Kemenah |
| 13. | Kraig Kinser |
| 14. | Ben Gregg |
| 15. | Danny Lasoski |
| 16. | Brian Ellenberger |
| 17. | Craig Dollansky |
| 18. | Toni Lutar |
| 19. | Gary Lee Maier |
| 20. | Gavin Punch |
| 21. | Steven Richardson |
| 22. | Kerry McAlister |
| 23. | Taylor Milton |
| 24. | Kris Miller |
World of Outlaws Championship Standings through June 11

| | | |
| --- | --- | --- |
| 1. | Joey Saldana | 3353 |
| 2. | Jason Meyers | 3323 |
| 3. | Steve Kinser | 3314 |
| 4. | Jason Sides | 3192 |
| 5. | Donny Schatz | 3178 |
| 6. | Paul McMahan | 3038 |
| 7. | Lucas Wolfe | 3023 |
| 8. | Danny Lasoski | 3012 |
| 9. | Jac Haudenschild | 3000 |
| 10. | Craig Dollansky | 2978 |