Sebastian Vettel strikes first in Canada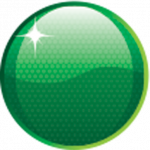 Sebastian Vettel ended the first day of practice for the Canadian Grand Prix on top of the timesheets after a 'cool' day at the Montreal street course.
Lower than expected ambient temperatures made life tough for the majority of the teams, as Bridgestone's super-soft compound would not get up to optimum performing temperature, causing them to grain.
Vettel's Red Bull racer dealt with it the best, dominating the second session, but admitted that tyres were an issue.
"It's looking OK for us, we're quite competitive," he said.
"The secret here is the tyres. Everyone was sliding around a bit at the end – it was a bit more like rally cross than Formula One!
"The track started very green this morning, but that's normal and it will improve as the weekend goes on. The secret with these circuits is not to panic, as they tend to come towards you. We only made some small adjustments between the two sessions."
At the end of the day's running, Vettel just edged out Fernando Alonso for Friday bragging rights, whose Ferrari looked a lot more comfortable on the low-downforce Circuit Gilles Villeneuve.
In fact, both Ferraris were competitive, with Felipe Massa ending the day in fifth.
In terms of position, it wasn't a great day for Australian championship leader Mark Webber. The Red Bull racer finished the first session down in 14th before fighting back to fourth.
"It was a pretty good day – we were pleasantly surprised with the pace," Webber said.
"We're going to have a tight fight with everyone tomorrow, but the car ran really well today. There was some graining with the option tyre, but they'll get better as the track rubbers in, so I'm not worried about it. We're happy with how today went."
McLaren drivers did the opposite to Webber – taking first and third in the first session before slipping to down the order in the second. Jenson Button was fastest in P1, while Lewis Hamilton's best was seventh in P2.
Qualifying kicks off at 2.30am tomorrow morning Australian time, live on ONE HD.