Murphy defeats Ingall at Willowbank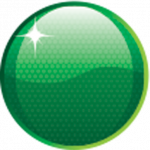 Greg Murphy has beaten Russell Ingall at Willowbank Raceway tonight in the pair's V8 Supercars Challenge at the Castrol EDGE WInternationals.
Murphy, driving his Castrol EDGE Commodore VE, lost the first of three match races against Ingall in his Supercheap Auto Commodore VE, but Murphy struck back, winning the final two races today.
The second run was the fastest – Murphy winning on a holeshot with a 11.289 (135.82mph) over Ingall's 11.046 (133.24).
While Murphy hasn't enjoyed a great season in the V8 Supercars Championship Series (currently running 27th), he said he will enjoy these bragging rights.
"What a great experience, the Castrol EDGE V8 Supercar Challenge was a lot of fun!" Murphy said after his victory.
"Russell and I split the wins in the first two races, so it was all on the line in the final.
"I don't think our reactions in the decider were anything to write about and my Castrol EDGE Commodore had a lot of wheel spin, but I was able to get the win light, which I'm pretty happy about – it also means I've got bragging rights in our team, at least until Darwin next weekend!"
Ingall joked that he handed Murphy the win, considering his poor year so far.
"It was great fun," Ingall said.
"We were a bit worried about too much grip being the biggest issue as the track is so tacky – that is the first time you will hear about a V8 driver complaining about too much grip!
"We got off to a good start (winning the first race) and Murph and I had a few close runs – since he has had not a great start to the year though, I thought I would let him win it – just call me a nice guy!"
Ingall also said that it was a pleasure to come and experience a different discipline of motorsport.
"It's good to get out and see another form of motorsport, this is something that I grew up around back in Adelaide where drags and speedway were the only other motorsports I followed," Ingall said.
"It's good to come back and see the sport a few years later, see how its grown, get treated well and have a good time.
"Standing behind a 3000hp top fuel dragster was pretty special, it was pretty scary to be honest – it takes a bit to scare me but that made me jump – those guys certainly are brave!
"The whole thing is just great, the times between these guys are just so close – it's phenomenal.
"The track is just great, the preparation and the set up and the facilities, and the fact that the fans get down into the pits to see the drivers and the cars, it's just a great atmosphere."
The Castrol EDGE Winternationals continue tonight, while the next round of the V8 Supercars is at Hidden Valley, Darwin, next weekend.