Winterbottom urges the WA politics to end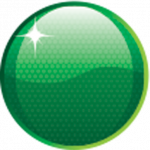 Mark Winterbottom says that if passion counts for anything, V8 Supercars Australia has no choice but to return the category back to West Australia's Barbagallo Raceway next year.
The Orrcon Steel Ford Performance Racing driver, along with the rest of the FPR team, have spent the last three days in Perth, pleasing V8 starved race fans to two-days of rides around Barbagallo, plus a special corporate function and celebrity go-kart race.
According to Winterbottom, V8 Supercars is a must for the Perth fans.
"I think the experience of coming over here been really good," he told Speedcafe.com.au.
"It's a really good race track, so I'm disappointed that we haven't been able to race here this year.
"The good thing about being in Perth is the amount of support the people have shown for the sport. People have reacted in two ways about not having a round – some are annoyed, and some want to work hard to get it back. It's incredible the amount of support that we've received.
""They've been deprived of a race and they all want to see us come back."
Winterbottom says that the politics need to end and a compromise must be found to see the category return west.
"The people at the top need to sort the politics involved so we can come back and race here. The Perth fans deserve the race," he said.
"However we do it, we've just got to make sure it is 100 percent back on the calendar."
Over 800 guests attended a function in Perth on Tuesday night, co-attended by Ford Performance Racing and TeamVodafone's drivers.
During the ride days, Winterbottom took many passengers for hot laps around the circuit, including FPR endurance drivers Luke Youlden and James Moffat.