What's on the Box?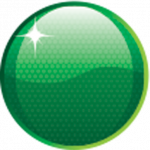 This weekend's LIVE TV action centres around the greatest endurance race on the planet – the Le Mans 24 Hour. Extensive coverage can be seen on both ONE HD and Eurosport. With Monday being a public holiday in all but Western Australia, most people will have that extra day to recover from another outstanding weekend of motor sports action!
Le Mans 24 Hour
Eurosport is airing practice and qualifying in the lead-up to the race, also look out for the program Le Mans 24-Minutes which brings viewers right up to date with what is happening on and off the track in France. Eurosport will air almost the entire 24 Hours of Le Mans LIVE from Saturday evening. ONE HD will also show extensive coverage with LIVE pictures from the 10.30pm Saturday evening opening hours, night session, afternoon and race finish.
Canadian Grand Prix
ONE HD will break from its Le Mans coverage to cross the Atlantic for qualifying at the Canadian Grand Prix in Montreal. LIVE coverage gets underway at 2.30am Sunday morning. Pre-race coverage is LIVE on ONE HD from 1am Monday morning – followed by the race itself from 1.50am.
NASCAR
LIVE NASCAR coverage gets underway on ONE HD at 10am Sunday morning with the Series Meijer 300 Presented By Ritz from Kentucky. The NASCAR Sprint Cup is at Michigan this weekend. LIVE coverage of the Sprint Cup Heluva Good! Sour Cream Dips 400 at Michigan gets underway LIVE at 3am Monday morning.
Other
Amongst the other programs airing this weekend, the highlights include V8Xtra from Midday Saturday on Seven, Speedweek is on SBS at 2pm Sunday, the NHRA stops at Englishtown with coverage of final round eliminations at 3.30pm Monday afternoon on ESPN. LIVE coverage of the Final of the British Elite Speedway can be seen from 4.30am Tuesday morning.
For the full motorsport TV guide CLICK HERE