Webber: Red Bull will be vulnerable in Canada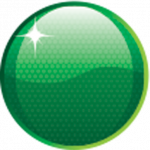 Red Bull Racing driver Mark Webber says that his RBR RB6 may be vulnerable this weekend at the Montreal street circuit compared the his Formula One rivals using the 'F-Duct' aerodynamic system.
The Formula One World Championship leader says that he doesn't expect his car to be as dominant as it has been in the previous three rounds.
"I don't expect the track to suit the RB6 as much as, say, Barcelona or even Monaco because the high top speeds achieved by some of our rivals – particularly those using an 'F-duct' – will leave us a bit vulnerable in the race," Webber said.
"The car will still be good through the twisty sections, so my goal for the weekend is to taste more champagne on Sunday afternoon."
Webber says that reliability will go a long way to determining the outcome of the race.
"Reliability could be a factor for everyone on the grid because the track is notoriously tough on the cars," he said.
"The engines are at maximum revs for long periods. The gearboxes take a bit of a hammering and the brakes are given a really tough time – more this year than in the recent past, due to the heavy fuel loads at the start of the race.
"But I've finished in the points at every race this year – Felipe Massa and I are the only drivers to have done that – and I'm confident that I'll be in the mix once again."
The Australian driver heads into this weekend's race as the sole leader of the world title – the first time in his nine year F1 career – and he is pleased to be back at Canada after a one season lay off.
"It's just great to be back in Montreal," Webber said.
"I like the track because it's different – it's from the old school," he said.
"Its layout has barely changed since it first hosted a Grand Prix in 1978 and its long straights and slow chicanes provide the teams and drivers with a different challenge.
"The city really embraces Formula One and that means there's a special atmosphere over the Grand Prix weekend. There are street parties downtown every day and the grandstands at the Circuit Gilles Villeneuve are always noisy and colourful."
For more Formula One coverage on Speedcafe.com.au, CLICK HERE for the Canadian Grand Prix Race Guide.
And for a closer look at the Montreal street track, check out the video below …