Petter Solberg's co-driver quits passenger role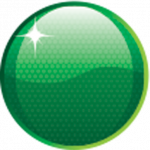 For the first time since 1999, Petter Solberg will contest a round of the World Rally Championship without co-driver Phil Mills after the Welshman's decision to leave the Petter Solberg World Rally Team.
Mills' decision brings to an end a 152-event unbroken run of the pair competing together.
Solberg is yet to announce a new co-driver for the next round of the World Rally Championship, scheduled for July 8-11 at Rally Bulgaria.
Mills said it was a difficult decision to make.
"This has been one of the hardest decisions I have ever had to make, but I feel the time has come to concentrate on other parts of my life," he said.
"We have competed on 152 events over the past 11 years and it has become more of a way of life than a job. I have enjoyed every single kilometre through the highs and lows that came along and I am sure Petter will win many more events in the future, given the right circumstances.
"I will miss the whole WRC scene very much and wish Petter and the team very great success in the future."
Solbeg was "sad" about losing the co-driver who partnered him to the 2003 world title.
"Phil is leaving the team and I feel really sad about that," said Solberg.
"I think it will be really difficult to find a co-driver with his skills to join me in my car again. We have been together for so many years,
"I've had him by my side for most of my career, so this is a tough break for me. Looking back on what we have achieved together, I feel especially sorry as I was sure our next win would happen this season and I was hoping to have Phil by my side when it happens.
"He has been the one who has meant the most for me through my driving career. Our relationship must have been the strongest between driver and co-driver ever."
In their time together, the pair drove for Ford, Subaru and for their own Citroen team, winning 13 individual world rallies and the 2003 world title.