Owen Kelly to make NASCAR debut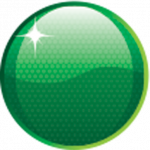 Tasmanian Owen Kelly will make his NASCAR debut next week with Baker Curb Racing at the famous Road America road course in the Nationwide Series.
Kelly will drive the team's #27 Ford Fusion in the event, the first road course of the Nationwide Series season and the first NASCAR race at Road America since 1956. The #27 has been driven by Greg Biffle (10 races), Scott Wimmer (2 races) and Johnny Sauter (1 race) so far this year.
The 33-year-old has been aiming to crack into NASCAR for over two years, having raced for Dale Earnhardt Jr's JR Motorsports late model team in 2008 and 2009, winning races as he ran in pavement oval events.
Kelly has also maintained his Australian racing presence, this year signing with Kelly Racing for the endurance events to drive in the Jack Daniel's Racing squad at Phillip Island and Bathurst and driving in two Fujitsu Series rounds for the Kelly team.
But now Kelly will get his big chance in the US with his first start in NASCAR, becoming the ninth Australian to enter a NASCAR championship division (Sprint Cup, Nationwide, Truck) race.
"I've been trying get a ride in the Nationwide Series and obviously the road courses races are the races that I can slot straight into, so that made it attractive to the team given my road course experience," said Kelly.
"They were looking to put a road course racer in for this race so that has worked out well for me and I'm very grateful that it has all come together.
"It's something that I've been working on for a long, long time and I've been a huge NASCAR fan since I was probably 10 years old.
"So it's certainly going to be a pretty cool day to be able to start my first NASCAR race and it will be even better if we can get a good result."
Kelly said that he hopes to make a big impact on debut, using his road course experience to impress his Baker Curb Racing team owners Gary Baker and Mike Curb in an effort to get more races with the team on both road courses and ovals.
"That's been my plan," said Kelly.
"The place where I can make the biggest impact in the category is on a road course. As a rookie, it's the most sensible place for me to try and make a big impact straight up.
"So I definitely think that I'll have a decent shot. If I went into an oval race I'd be at something of a disadvantage compared to the experienced guys, but I think on a road course it puts me on a more level playing field with them, not having driven these cars.
"That's definitely going to work in my favour and I think that realistically if we can come out of there with a top 10 and a straight car that will be a great result.
"The first aim is to try and do the other couple of road course races in August (at Watkins Glen and Montreal), but obviously I'm talking to the team about doing some of the oval track stuff as well. So I'd like to turn this opportunity into some more races.
"The first thing is to get this first race out of the way and get it done nice and clean and tidy and then start working on trying to do more races."
While Kelly will be racing at the Road America road course in Elkhart Lake, Wisconsin next weekend, he will not be racing against fellow Tasmanian Marcos Ambrose, with the two-time Nationwide Series road course race winner concentrating on the Sprint Cup road course race at Infineon Raceway in Sonoma, California on the same weekend.
Kelly will have to contend with the likes of former F1 and Indy 500 champ Jacques Villeneuve, Ron Fellows, Boris Said, Carl Edwards and series leader Brad Keselowski at Road America.