Victorian teams to leave cars in Top End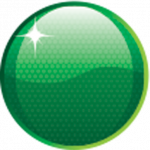 The majority of the Victorian V8 Supercars teams have elected to leave their transporters and cars in the top end after next weekend's Skycity Triple Crown at Hidden Valley Raceway.
Instead of returning to Melbourne after the Darwin meeting and head straight back up to Far North Queensland for the Sucrogen Townsville 400 in early July, most of the Victorian-based teams will prepare the cars at Hidden Valley before driving them directly to Townsville.
The Toll Holden Racing Team, Bundaberg Red Racing, Brad Jones Racing, Centaur Racing and Gulf Western Oils Racing will all follow a similar procedure.
Only Ford Performance Racing and Kelly Racing will return to their outer Melbourne bases between rounds. FPR is currently in Western Australia completing ride days at Barbagallo Raceway. Its transporter will go directly from Perth to Darwin.
For Toll HRT and Bundaberg Red Racing, their transporters will make a number of stops along the way, using the trucks and cars for promotional events.
According to the teams that Speedcafe.com.au spoke to, only a major incident in Darwin will change their plans.
Centaur Racing team owner/driver Tony D'Alberto said that it made the most sense for his single-car team to leave the car and transporter in the northern part of the country.
"It's a pretty long trip to come all the way back," he said.
"By the time you'd get the truck back, prep the car, you'd have to head back a couple days later.
"We'll spend a couple of extra days at Darwin and get the car ready. Hopefully there isn't too much damage. The truck will leave Tuesday afternoon. The boys will stay there for Monday/Tuesday and our truck driver will take it across to Townsville and we'll book a flight for him to come back from there.
"It give the guys a bit of a break too. The truck drivers do a few miles during the year, but we've just bought a new prime mover, so he's pretty happy!
"And he loves it. That what the truck drivers like to do."
The Skycity Triple Crown will be held next weekend (June 18-20), followed by the Sucrogen Townsville 400 three weeks later later (July 9-11).
After the Townsville street race, V8 teams will enjoy a nine-week mid-season break before reconvening for the L&H 500 at Phillip Island – the first of three two-driver endurance races.