Car crashes into V8 Supercar Headquarters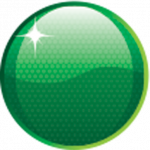 The Ford Falcon AU will never be noted for its brilliant race results in V8 Supercars competition, but it will now be thought of in a different light at V8 Supercars Australia's headquarters in Nerang, Queensland.
V8SA's office came under attack from an out-of-control Ford Falcon AU this morning, with the vehicle slamming into the side of the building at 10am.
The driver claimed that the incident was caused by brake failure.
The red car drove between two large gum trees, destroyed another junior gum tree before crashing into the building, finishing its journey on top of a series of decorative stones that line the office.
The junior gum tree was the only property damage, although the Falcon will need a minor touch up due to the crash.
The incident happened below outgoing operations manager Kurt Sakzewski's office.
V8 Supercars Australia media manager Cole Hitchcock told Speedcafe.com.au today that V8 staff were quickly on the scene this morning.
"The driver, who appeared to be of Indian descent, claims that he lost brake capacity," he said.
"He swerved left, rather than right to stay on the road, proceeding to go across a grass verge, between two trees, mowing down a third tree and going head-on into the very corner where our building is.
"Ironically, the incident happened under the office of our operations manager Kurt Sakzewski, who was down there on the spot to investigate the incident.
"I think Kurt was looking at issuing the driver a black flag for front end damage. He got on the phone very quickly to Frank Adamson (category technical manager) to work out whether the guy needed to come in to get his vehicle repaired!
"It was a drama-charged morning. We've seen some big incidents over the years, but nothing as significant as this.
"We considered ringing Dr Carl Le to attend the incident, but the driver walked away unscathed. The recovery team did a great job, all be it one hour later when the tow truck arrived to drag the red Ford Falcon away – we didn't think there was such a thing as a red Ford Falcon!"
Hitchcock says the V8 building itself sustained only slight damage.
"There was minor damage to a pillar, but barely a scratch to be honest," he said.
"We build our structures tough in Queensland! The building was definitely the winner of the shunt – there was a reasonable amount of damage to the offending vehicle."