New Eight Hour proddie race at Eastern Creek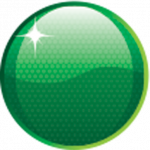 A huge prize money offer of $100,000 is on offer for the inaugural Eight Hour production car race, to be held at Eastern Creek Raceway this November.
Eastern Creek Raceway promoter, the Australian Racing Drivers Club (ARDC), is in discussion with the NSW State Government about the Eight Hour event, with idea of the race becoming an annual meeting for the South-East Asian region.
The Eastern Creek Eight Hour will attract new and existing competitors from the Australian Production Car Series, including marques such as Mitsubishi, Subaru, Toyota, Honda, Holden, Ford and Nissan.
ARDC President Andrew Leithhead said the Eastern Creek Eight Hour would be a boon for Western Sydney and New South Wales, attracting local and potentially international competitors.
"For a long time, competitors have been asking for an event for production-based racing cars in Sydney – and Eastern Creek is the perfect venue," Leithhead said.
"An entrant list numbering 40-plus vehicles is entirely possible.
"Eligible teams from New Zealand and Asia are showing strong interest.
"The Eastern Creek Eight Hour will be the first time Asian competitors will have the opportunity to compete with Australian Production Cars, and could lead to Eastern Creek becoming an annual round of the Asian Production Car Endurance Championship."
Eastern Creek general manager Geoff Arnold said the intention is to provide exciting racing in a family-friendly environment.
"The Eastern Creek Eight Hour has been devised for race entrants and spectators alike, providing exciting racing and viewing opportunities," Arnold said.
"The two days of racing will centre on offering a family-friendly environment with picnic facilities, kids rides, trade and performance car displays and a swap meet.
"Furthermore, entry fees to the Eastern Creek Eight Hour will be just $20 per car – making it an affordable weekend of racing for all spectators."
The Eastern Creek Eight Hour endurance race will cater for Production-based Touring Cars complying with CAMS 3E Regulations and will also cater for FIA Under-2 Litre Group N Asian and New Zealand-based Production Cars.
Racing on Saturday will also feature a national round of the Radical Sportscar Championship with a two-hour endurance race.
The Eastern Creek Eight Hour is proposed to be held on November 20-21, two weeks before the Sydney Telstra 500 at the Homebush street circuit.