Colour bands return to Dunlop Sprint tyres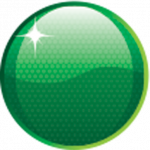 Dunlop's soft compound SP Sport Maxx 'Sprint' tyre will feature a white band around the wall of the tyre at Hidden Valley for Races 13 and 14 of the V8 Supercars Championship Series next weekend.
The coloured band around the Sprint, missing from the tyres in the past two events at Queensland Raceway and Winton, has been reintroduced to allow teams and officials to easily recognise which cars are using the soft compound tyres.
After two Sprint tyre-only rounds, V8's return to the category's traditional Control tyre, with just one set of Sprints available, exclusive to Sunday's race.
The Control tyres used will feature Dunlop's traditional yellow branding.
THE FINAL RACE OF THE 2023 REPCO SUPERCARS CHAMPIONSHIP ON ONE OF THE WORLD'S BEST STREET CIRCUITS. GO ALL IN AT THE VAILO ADELAIDE 500, CLICK HERE TO BUY TICKETS
Dunlop's V8 Operations Manager Kevin Fitzsimons says that race strategies will be all important in the Sunday race.
"This new format will again have drivers and teams thinking long and hard about their race strategies and car setups, as they will differ depending on what rubber they have on their vehicles," Fitzsimons said.
"Hidden Valley's 2.9km circuit has a 1.1km straight – one of the longest in the series – two main passing points and a track temperature of around 40 degrees.
"As we've seen in the past, teams using a high negative camber with the SP Sport Maxx 'Sprint' on a long straight can increase the heat on the inside shoulder of the tyre, so choosing the wrong car set-up could put you right back in the pack.
"With the right strategy, however, the softer compound 'Sprint' tyre has the potential to pay big dividends if the drivers and teams can put it together."
The Skycity Triple Crown will be held next weekend at Darwin's Hidden Valley Raceway (June 18-20).