2011 CAMS Rising Stars nominations open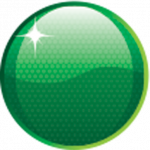 The Australian Motor Sport Foundation has launched the start of the nomination process for the 2011 CAMS Rising Star Program.
Like previous seasons, Australia's young racing hopefuls will nominate themselves to be considered for the 2011 program. Those selected to participate in the program will compete in either state or national-level Formula Ford.
The self-nomination approach has been chosen to encourage young talented drivers to be proactive in their pursuit of a national or international motor racing career. Graduates of the CAMS Rising Star program include Scott Pye, John Martin, Ashley Walsh and Daniel Erickson.
Scott Pye is currently competing in the British Formula Ford Championship as part of the AMSF International Rising Star program.
Among a strict list of criteria, drivers who apply for the AMSF funding must have demonstrated elite past driver performances, the ability to provide the balance of an operational racing budget and must have Formula One as their ultimate career goal.
Financial support is provided to the CAMS Rising Stars through the AMSF, as well as having access to a range of support services including but not limited to; media and sponsorship training, specialised motor sport fitness training, access to the CAMS Rising Star sports psychologist, networking opportunities with the AMSF's key stakeholders and exposure to the vast knowledge and skill base of the AMSF Board of Directors.
The CAMS Rising Star Program aims to identify and fast-track the development of young Australian drivers from the junior ranks to national and international competition through clearly defined and supported pathways.
"This Program is a unique opportunity to launch a young drivers racing career," said AMSF General Manager Martin Stillman.
"The CAMS Rising Star Program has demonstrated over recent years to be the leading driver development program in the country. Drivers selected will be fast tracked to ensure peak performance in pursuit of their motor racing aspirations and goals."
Once a short list of candidates is established, they will be interviewed by an AMSF selection panel. Potential candidates may also have to attend an on track evaluation day at a Victorian circuit prior to selection. Minda Motorsports is the team responsible for the preparation of the Rising Stars entries in state and national competiton.
The nomination deadline is Friday 10th September 2010 and the successful candidates will be announced in mid – late October 2010.