Valentino Rossi: Don't worry, I'll be back soon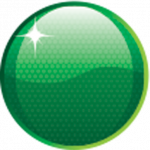 Nine-time World Champion Valentino Rossi has confirmed that he will return to two-wheeled racing, despite rumours that breaking his leg at Mugello last weekend would prompt a move to Formula One with Ferrari.
The speculation, stirred by Ferrari president and renowned political gamesman Luca di Montezemolo, involved the somewhat ludicrous notion that Rossi would race a third car for the Scuderia.
Speaking from his hospital bed in Florence prior to a second successful surgery, Rossi told Italia1 that he is aiming to return to MotoGP as soon as possible.
"The operation went well, I was operated on by Dr Buzzi, who has been perfect like the rest of the staff," he said.
"They are taking care of me as I was part of their family. The fracture has been aligned and a pin was inserted in my leg.
"Tomorrow we'll have another surgery with the sealing of the wound, and then we'll have to wait and try to do good rehab job, it will take time. But the important thing is to be able to be back at my 100%."
Rossi also commented on the footage of the accident, which was reportedly caused by his rear tyre cooling quicker than expected while he waited for a gap in the traffic to begin a practice lap.
"I've re-watched the crash and it's ugly, but it's even uglier when watched on top of the bike," he said.
"I immediately realised I was injured, and to see your foot slightly detached from the leg wasn't a great feeling. It was a difficult time, with fear, but little by little it went better, and I feel quite OK now.
"Anyway, don't worry, because I'll be back soon. I'll do my best to come back as soon as possible."
The Mugello race was the first Rossi had missed due to injury in 15 years of World Championship riding.
"It's been hard because it was a bad crash, a bad injury," he said.
"However I'm in fairly good mood now, also because I've discovered I have a great relationship with morphine."
With teams not obligated to replace injured riders, Rossi's absence reduces the MotoGP field to just 16 runners.