Race against time for Cian Fothergill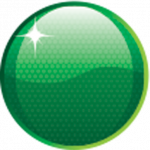 CIK Stars of Karting Series leader Cian Fothergill is in a race against time to be fit for next weekend's third round at Sydney's Eastern Creek International Karting Raceway.
Fothergill, who has been the dominant driver in the Pro Light (KF1) category this year, suffered an ankle injury while wakeboarding on the weekend and has been out of action for a couple of days.
"I just landed the wrong way and my ankle felt the full force of my fall," said Fothergill.
"To start with it looked pretty bad but I've since gone and had some x-rays which have shown that there are no broken bones. There is some tissue damage but it's not too bad.
"I was able to start hobbling around on it yesterday, so hopefully by next weekend I'll be fine."
Fothergill, who has led 94 of the 100 laps in the main events held in Newcastle and Ipswich, says that while he may not be 100% once the adrenaline kicks in he will be fine at Eastern Creek.
"It's my right ankle so it doesn't actually have to take that much pressure when I'm in the kart. If it was my left I'd be a bit worried because you need the strength to jump on the brakes," said Fothergill.
"I'm not going to miss the round, even if I have to be there on crutches I'll be there. Once you get going the adrenaline will kick in and I'll be right – I hope so anyway."
The Tracksa Racing pilot currently holds a commanding lead in the Pro Light (KF1) Championship on 168 points, 35 clear of his nearest rival Hayden McBride who took out last year's title. Tony Kart driver Joel Smith is third on 119.