Mitch Evans: Testing, racing and linking with the best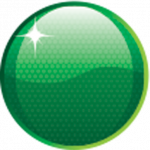 Kiwi sensation Mitch Evans shot to prominence last season by winning six Australian Formula Ford Championship races at just 15 years of age.
Having taken out the Toyota Racing Series in New Zealand last summer, Evans currently sits third and just nine points off the lead of the 2010 Formula 3 Australian Drivers Championship – despite missing one of the four rounds held thus far testing open wheelers in Italy.
Still in Year 10 at high school, the third generation racer is gearing up for a full-time move to Europe in 2011, with the support of Australian Formula One ace Mark Webber.
Speedcafe.com.au's Stefan Bartholomaeus spoke with Evans about his busy 2010 season and his plans for reaching Formula One …
SPEEDCAFE: Your championship campaign has been compromised somewhat by missing a round, but other than that your first season in Formula 3 has gone very well.
MITCH EVANS: Yeah, it has. We started off fantastically, and then obviously missing a round because of commitments in Europe was a bit disappointing – that put us on the back foot. But Phillip Island was great and we really closed the gap in the points, which is what we wanted to do there.
Mallala was tough to be honest because Ben (Barker) had awesome speed. He's tested there before so he had a little bit of an advantage, but still he drove fantastically and really had the pace on me. He really used that to his advantage and it brought him fantastic results, so well done to him.
But we achieved our goal for the weekend (of closing up the championship), so we're just going to keep progressing and keep working away at the points as the season goes on. There's nothing really in it between me and Ben, and Tom (Tweedie) is doing a good job. It's really close, so it's going to be interesting.
SPEEDCAFE: Tell us more about the testing you did in Italy. I understand you got to drive a Formula Master car as well as doing the Formula Abarth test you went over for.
ME: We got an opportunity through the Toyota Racing Series to go up and test in Italy with the new Formula Abarth car. That was a good experience for me, there were about 40 cars all testing at the Misano MotoGP track – so it was a pretty decent circuit with a lot of good guys. We managed to end up eighth fastest overall, so we were pretty happy with that. I would have liked to do a bit better, but overall it was a good experience.
I tested with Tatuus, who admit they're not really a race team, they're a chassis manufacturer, so they said that they probably couldn't give me the most ideal setup. But it didn't really matter because we were just over there for the experience and to get a taste of what it's like over there.
I was also given an opportunity to test the Formula Master, which was basically to test out their new paddle-shift system. I didn't get many laps because they had a few dramas with the gearbox, but it was another good experience. It means that if I get the opportunity to go over there again, I know what it's going to be like.
SPEEDCAFE: The association with Mark Webber seems like a pretty exciting thing for your career. How did that came about?
ME: Basically that started when I raced Formula Ford at the (Australian) Grand Prix last year. I got the opportunity just to meet him and have a look through the garage. We didn't actually realise, but after that Mark and Ann (Neale, Webber's long-time manager and partner) were keeping an eye on me throughout the season. Then they got in touch with my good sponsor Richard Giltrap and arranged a meeting to say they wanted to do more for me and really give me an opportunity to go over to Europe and give it our best shot.
He knows how hard it is coming from the other side of the world to try and achieve and do well in Europe. So what he's going to do for me is pretty special and I'm pretty fortunate for it because out of all the kids he's chosen me, and I want to use all that experience and knowledge he's going to give me and use it to take me further.
SPEEDCAFE: You mention the Giltraps, who have helped a lot of young Kiwi drivers over the years. Are you happy with overall level of support you're getting from New Zealand?
ME: Yeah, for sure. Without the Giltrap family I probably wouldn't even consider going overseas. They have put a lot of money and effort into me from back in my go-karting days. Now obviously with A1GP falling over they can provide more opportunities to help other kids as well. They've been really good to me.
I was offered a V8 drive for this year in the main game with Kelly Racing, and if it wasn't for the Giltraps I would probably consider doing the V8s or something like that.
SPEEDCAFE: You've already tested a V8 Supercar haven't you?
ME: Yeah, at the end of last year I tested with Kelly Racing, and that went really well. They offered me a drive for this year in the main game, but we had to turn it down because our goal has always been to get over to Europe and give it our best shot.
It's just not quite the right time for me with V8s. Obviously with the Webber deal and the Giltraps, the goal of going to Europe is more realistic now. So we're going to give it our best shot, because that's been our goal for a good 10 years now since I had my first go in a go-kart.
You've got to aim at the top, push yourself, and try as hard as you can to try and achieve that. At the moment I've got my eye on Formula One and nothing else.
SPEEDCAFE: Is there a chance you could do anything else in Europe this year?
ME: There is, in the Formula Abarth category. They've asked us to come back and do a couple of rounds, but it kind of clashes with Australian Formula 3. There's a chance, but probably not. It's mainly because of the expense, but also because we want to focus on Formula 3 and try to take out the championship.
SPEEDCAFE: Looking forward to next year then, the natural association is with the MW Arden team (a partnership between Webber and Red Bull Racing team principal Christian Horner) in GP3.
ME: Yeah, exactly. Obviously the connections with Webber and the GP3 team make that a pretty big option, but we've just got to sit down with them and find out what the best option is for us.
The GP3 series is going to be really good for young kids like me, and really set out a good pathway for the future. With the people backing that category I think it's going to be a good thing, but we'll just have to wait and see what's best for me basically.
SPEEDCAFE: Amongst all this, you're still doing schooling in New Zealand.
ME: Yes, but I'll probably finish school at the end of this year because going to Europe next year will make it way too hard to fit school in. It's a bit of a struggle at the moment – we're managing to do it alright, but I think next year is going to be a bit too serious. If you miss a week of school it's very hard to catch up. But that's the way it is, it's one of the sacrifices I need to make.