James Davison confident of more Grand-Am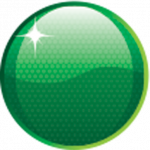 James Davison is confident of returning to the Grand-Am Sport Car Series after a solid debut at Watkins Glen last weekend.
The third-generation racer made his Sportscar debut at the Sahlen's Six Hours at the Glen, driving the #8 Starworks Motorsports Corsa Car Care Dinan-BMW Riley with Ryan Dalziel and Mike Forest.
The trio finished a credible seventh place, with Davison completing two stints, including the final 40 minutes.
The Australian driver described it as a great experience and is positive that he will make a second Sportscar start in the near future.
"That was one of the best experiences of my life," he said.
"It was great to finally race at an elite level and compete with those guys. I was happy to put down a lap that put me second quickest to Scott Pruett (race winner) in the final practice and then race competitive and consistently for my stint with Antonio Garcia running third.
"I learnt a huge amount – not only driving the car but getting through GT traffic and race proceedures.
"I must thank the team for the faith they showed in me and I will for sure be back for more Rolex Series races in the future."
The race was won by Pruett, who will drive with Lucas Dumbrell Racing in the V8 Supercars international race on the Gold Coast. It was Pruett's third-consecutive Sahlen's Six Hours at the Glen event victory with team-mate Memo Rojas – his fourth personal win at the event.