Felipe Massa confirmed at Ferrari until 2012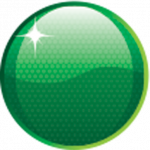 Ferrari has confirmed that Felipe Massa will remain at the team until the end of the 2012 Formula One season.
After months of rumours regarding his future and other drivers being linked to the spot alongside Fernando Alonso (namely Mark Webber and Robert Kubica), Massa will keep his place at the famous Italian team, a position he has held since 2001.
Massa was pleased to have secured his future.
"I am happy to be given the opportunity to drive for Ferrari for a further two seasons," said Massa.
"Throughout my entire Formula One career, I have always raced with an engine made in Maranello and it is a matter of pride for me to be able to continue working with a team that I regard as a second family."
Massa's near decade stint at Ferrari has seen great times and not-so-great. He finished second to Lewis Hamilton in the 2008 world title and has won 11 races – all with Ferrari. His life changed last year when he was struck by an errant suspension part at the Hungarian Grand Prix. After missing the back half of last year's title, he has struggled so far this year, running seventh in the standings, prompting the rumours about his future.
Ferrari team principal Stefano Domenicali said that having continuity is important for his team.
"Felipe has been part of Ferrari for almost a decade and together with us, he has grown as a driver and as a man, going through some very difficult times as well as giving us moments of great happiness," he said.
"We wanted to show proof of stability for the future, believing in the worth of a driver pairing that is without equal in terms of talent, speed and its ability to work together for the good of the team."
The next round of the Formula One World Championship will be held this weekend in Canada.