Evans declined V8 drive to pursue F1 dream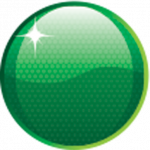 Formula 3 Australian Drivers' Championship contender Mitch Evans has revealed that he declined an offer to drive in the V8 Supercars Championship Series this season in order to concentrate on his dream of reaching Formula One.
The 15-year-old New Zealander chose not to pursue an opportunity with Kelly Racing, and is now poised to move into GP3 in 2011 under the guidance of Australian Formula One driver Mark Webber.
"At the end of last year I tested with Kelly Racing, and that went really well," Evans told Speedcafe.com.au.
"They offered me a drive for this year in the Main Game, but we had to turn it down because our goal has always been to get over to Europe and give it our best shot.
"It's just not quite the right time for me with V8s.
"You've got to aim at the top, push yourself, and try as hard as you can to try and achieve that. At the moment I've got my eye on Formula One and nothing else."
For more with Evans, CLICK HERE for today's Café Chat.