Bright set to debut new car at Island 500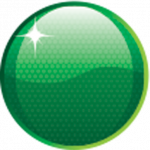 Jason Bright is likely to debut his brand-new Holden Commodore VE chassis at the L&H 500, Phillip Island, in September.
The new Walkinshaw Racing-built bodyshell and cage will be picked up by Bright's Brad Jones Racing team after next weekend's round of the V8 Supercars Championship Series at Hidden Valley before it gets transformed into the team's new Trading Post Racing Commodore.
The chassis is the same specification as team-mate Jason Richards's Team BOC Commodore VE that he debuted at the start of this season.
The car will replace Bright's current car which is the car that was raced by Cameron McConville in WOW Racing colours last year.
Bright confirmed that Phillip Island will be the earliest, and most likely, debut date.
"All going well, we'll debut it at Phillip Island," he told Speedcafe.com.au.
"I don't see a reason why it wouldn't be run at Phillip Island if we get out and test it. I'm pretty sure it will be run there."
Bright will team up with Kiwi driver Matt Halliday in the endurance races at Phillip Island and Bathurst.
Bright says that the era of the 'new car advantage' is over, however, there are a number of significant tweaks within the new chassis that will improve the speed of the Trading Post racer.
"The days where V8 Supercar teams have found big improvements in having a new chassis are gone," he said.
"The advantage that I would see in it is that it will be a little bit lighter than the current car I've driving. The one I'm in now is one of the oldest VE Walkinshaw chassis that there is. It's probably still got a bit of concrete in it from McConville's crash on the Gold Coast last year, and it weighs a little bit more than Jason's one.
"It will be better in a lot of little ways. It will have better weight distribution. It's lighter so we can move the weight around the car and get the corner weights a bit better. It will be stiffer because it's newer too.
"At the end of the day, all of those things might add up to 0.1s, maybe 0.15s over a whole lap. At Winton, I was only 0.2s off the fastest qualifying time in the first session at Winton, so every little bit counts."
Brad Jones Racing team manager Chris Clark told Speedcafe.com.au that the team wants to get stuck into building the new car sooner rather than later.
"We should hopefully pick it up soon. We're going to look at it next week," Clark said.
"Hopefully we'll have it by the time we get back from Darwin. The boys will be able to do a bit of work on it before Townsville, do some pre-assemble, put it into the paint shop, and then get it finally assembled in the mid-season break.
"The plan is to give it a test before Phillip Island, give it a run, see what Brighty thinks of it and then we'll make a decision whether we're going to race it or not."
"If he says he doesn't like the feel of it, we won't run it."
For more on the history of Walkinshaw Racing's V8 Supercars chassis collection, CLICK HERE for V8 Supercars commentator Aaron Noonan's exclusive Speedcafe.com.au column.