Will Davison: Happy in his new Holden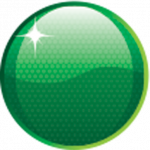 Toll Holden Racing Team driver Will Davison says he is the happiest he has been all year after testing his brand-new Commodore VE at Winton Motor Raceway yesterday.
After finishing runner-up in last year's V8 Supercars Championship Series, Davison has endured a difficult 2010 season – currently running an uncustomary 15th in the title chase.
What's gone wrong? He doesn't care. The past is the past and the Victorian is keen to go racing in his brand-new machine.
"I felt really comfortable in the car. Ergonomically it is spot on. It fits like a glove so to speak. We had a great day yesterday," he told Speedcafe.com.au.
"After the year I've had, the test day was awesome for me. Certainly some of the dramas that I've been experiencing this year, I feel like I wasn't feeling them in the new car. It's the happiest I've felt in a car all year.
"It's encouraging but I'm not going to get too carried away. Looking at the lap time that I did yesterday, it was extremely quick and I was really happy with my pace. But I'm not really interested in that, I'm interested in being quick at Darwin when it matters.
"I'm can't wait to go there and see how it performs."
Running 15th in the V8 title, Davison admits that he won't be the V8 Supercars champion this year. However, he says there is still some big carrots to chase.
"I'm going to do the utmost I can to win races and get some stats back on the board," he said.
"Although the championship is out of my reach, there's still a lot of glory to play for and I've certainly got nothing to lose.
"I definitely want to make sure I'm back up in the top six, seven, eight in the championship by the end of the year, but I'm not really interested in points now. I want to have a strong second half to the year and get back to the form I know I'm capable of.
"There's a lot of great races to win. In my position right now, it's about going for glory. We've got some mega races on our calendar and at the end of the day, you can redeem a lot of your year by winning some of those showcase events that we've got coming up. That is more than enough to motivate me.
"It's disappointing that we had the poor start, but I can't control that now, I can only control what's coming up. I've never been more motivated to do that."
The Toll Holden Racing Team, which gave its two brand-new Commodores a shakedown yesterday at Winton, will have a post-test debrief tomorrow before heading up to Hidden Valley Raceway next week for Races 13 and 14 of the championship.
Also testing yesterday at the rural venue was the Bundaberg Red Racing team and Garry Rogers Motorsport.