Red Bull confirms Mattias Ekstrom for Sonoma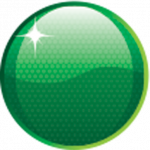 Mattias Ekström will make his NASCAR debut in a fortnight with confirmation that that the two-time DTM champion will race for Red Bull Racing Team at the Infineon Raceway road course in Sonoma, California.
Ekström will race in RBRT's #83 Toyota Camry in the first Sprint Cup Series road course race of the season, taking over from current driver Casey Mears, who is filling in for regular pilot Brian Vickers with Vickers sidelined for the rest of the 2010 season due to blood clots.
Ekström tested for the Red Bull squad on the Virginia International Raceway road course last season, with the team impressed with the Swede's lap times on a day where drivers such as road course ace Marcos Ambrose and Red Bull's #82 driver Scott Speed were also present.
Red Bull Racing Team's Vice President and General Manager Jay Frye said that Ekström, who has also shown speed in World Rally Championship, sportscar and Race of Champions appearances, was immediately on the pace.
"We were worried about getting him up to speed in a day," said Frye.
"He was up to speed in an hour — less than an hour. He's a phenomenal talent."
While Ekström will be available to step into the #83 Red Bull Camry on June 18-20 at Sonoma, he will be unable to race in the second and final Sprint Cup road course race of the season at Watkins Glen on August 6-8 due to a clash with his DTM commitments, where he drives a Red Bull-backed Audi.
"First of all, I'd like to express my sincere thanks — to Red Bull for inviting a Swede with zero NASCAR experience to compete in the United States and to Audi for the possibility and approval that enable me to fulfil this dream," said Ekström.
"It's always nice to try something new. At the test I felt really at home. So now going to a race will be very nice. The biggest difficulty will be to race with 42 other cars. Here (in DTM), we have 18. I'm sure it will be interesting and I'm really looking forward to the experience."