Kosmic lead the Manufacturer's Challenge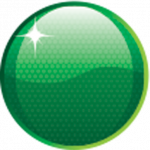 The European-made Kosmic kart, imported into Australia by Remo Racing, is leading the Trans-West Manufacturer's Challenge in the 2010 CK Stars of Karting Series.
At the mid-way point of the four round series Kosmic holds a slender three point buffer over the 'Green Brigade' of Tony Kart, led by the Smith brothers Grant and Joel.
In third place is the St George Kart Centre led CRG chassis with Gillard karts in fourth place.
The Challenge, based on the average points of the highest scoring six drivers (min. two) using the manufacturer's product, provides the opportunity for many competitors to make a valuable contribution towards the final result – not just a 'factory' pair.
"The Manufacturer's Challenge provides the opportunity for not just the factory teams, but all competitors, to gain valuable points towards the overall outcome of the title," said series co-ordinator Peter Galvin.
"As can be seen by the standings at the half way mark, the chase for the title is a close fought affair with a mere eight points separating the top four brands.
"In the past the Manufacturer's Challenge has been one of the most sought after trophies within the industry, it certainly gives all chassis manufacturers and importers something to thrive towards."
The next round of the CIK Stars of Karting Series will be hosted by the North Shore kart Club at Sydney's Eastern Creek International Karting Raceway on June 19/20.
2010 CIK STARS OF KARTING SERIES
Trans-West Manufacturer's Challenge
Standings after Round 2 of 4
1. Kosmic 117
2. Tony Kart 114
3. CRG 111
4. Gillard 109
5. Arrow 100
6. DR Kart 51