Howard brothers set for national racing debut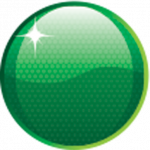 Jack and Sam Howard will make their national motor racing debuts in the coming rounds of the Ford Genuine Parts Australian Formula Ford Championship.
Jack and Sam, the sons of retired Fujitsu V8 Series stalwart Mark, will both get a chance in the prestigious national title as they prepare for a full-tilt on the championship next year.
Sam, 15, has only just secured his national-level license and will make his debut first at the next round of the championship in Darwin before Jack, 17, joins him on the grid in the following round at Townsville's street circuit.
The young Howard brothers have been competing in Queensland and Victorian state racing this year and according to Howard Racing team manager Warren Davis, getting ready for 2011 is the main aim.
"The real reason for doing it is for preparation for next year," he told Speedcafe.com.au.
"Going down to do the Victorian State rounds has been good for them. They just need miles on different tracks.
"And the idea of doing Townsville is that no one has raced on that track before. It will be an even playing field for them to start on.
"It's just about learn some tracks. The whole year is about learning, getting up to speed. The more tracks they do and the more racing, the better they'll handle it. They've both approached it pretty well and done a good job.
"I think if they run in the midfield they're going to doing a reasonable job."
Sam will compete in his Spectrum 011D while Jack will race his Mygale SJ08.