Mixed results for Aussies in Spanish MINIs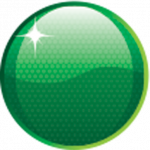 Paul Stokell and Chris Alajajian return to Australia tomorrow with mixed emotions after their first taste of European MINI Challenge racing over the weekend in Madrid.
As a prize for finishing one-two in last year's Australian series, Alajajian was the best of the Aussie-contingent, finishing fourth in his race, while it was not all smiles for team-mate Stokell who was plagued by racing incidents to finish 19th after qualifying sixth for his race on Saturday.
After a sharp start off the grid Stokell was hit hard from behind at turn 1 resulting in a rear puncture and bent wheel alignment. The 'Team Australia' driver pitted to change the damaged tyre but lost a lap in the process and was classified 19th for the race.
Alajajian qualified eighth for Sunday morning's race and the current Hertz MINI Challenge – delivered by Pizza Capers Series leader did not disappoint, racing through the field to finish fourth.
The big test came Sunday afternoon as the Team Australia pair geared-up for the 50 minute endurance race with one driver change.
Stokell began proceedings from 11th on the grid and made positions until disaster struck on lap two. Last year's Champion was involved in an incident that saw him handed a drive-through penalty by track officials.
The DecoRug driver pushed on only to luck out again when the Safety Car was deployed – as a result of a large accident – on the exact lap the team had scheduled their mandatory pit stop/driver change. Under the rules, Stokell could not pit for his driver change with the Safety Car on-track.
Alajajian eventually jumped in the car but this left the young Sydney-based driver with just a few laps left to race, pulling back a couple of positions to take 11th in the dual-driver race.
Stokell said that he was disappointed with the racing outcome but was pleased with the overall experience.
"I had a good start in Race 1 but was punted from the rear hard at turn 1 resulting in a cut tyre and bent wheel alignment as well as some frontal damage from being pushed into the car in front," he said.
"This was disappointing but 'The Chris' had a fantastic Race 2 which put us 11th on the grid for the big 50 minute race. I started the rolling start and quickly made some progress despite a few bumps and grinds!
"On lap two a young Spaniard pulled a kamikaze move and ploughed into my driver's side door but we managed to press on. To my amazement, the next lap I received a black flag drive through penalty! Not happy, but reluctantly served the penalty.
"Two massive crashes within two laps brought out the Safety Car on the exact lap we had scheduled our pit stop driver change. Under the rules, I couldn't pit so many laps were spent behind while we lost a lap to the leaders.
"The team – Drivex, MINI Spain and the MINI Challenge organisers were all very friendly and helpful and while we're disappointed in the result it was a great prize and a great experience which both Chris and I have learnt a lot from."
The next round of the Hertz MINI Challenge will be held at Townsville on July 9-11.