Middleton to debut new Camaro in Darwin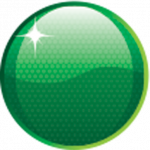 Bob Middleton will debut a brand-new car to the Touring Car Masters class for Round 3 of the series at Darwin's Hidden Valley Raceway in two weeks time.
A virgin to the Touring Car Masters category, Middleton's cherry red 1970-model Chevrolet Camaro is the first of its kind to join the series.
Becoming the fifth Camaro in the field, it will be the youngest in a bevy of Chevys, and the four-time Australian Truck Racing Champion is excited to finally enter the field after lengthy delays in importing the car from New Zealand and the subsequent modifications to the Touring Car Masters specifications.
"It's been a long time coming and I'm looking forward to getting settled into her and sorting her out," he said.
"We're sure to have some teething problems – we won't have a chance to do any testing prior to the round, so when we hit the track in Darwin she'll definitely be a virgin, no doubt about it.
"There'll be a lot of development needed to get her going hard and fast. We already have modifications planned for the next round, but for now we just want to get out there and start circulating and improve as we go.
"We'll be easing in to it and going gently for her first time. We'll be doing our best to look after her and get her home in one piece – for the first meeting anyway."
In other Touring Car Masters news, Jim Richards' new car – the AMC Javelin – is well into its build and could be seen as early as the Muscle Car Masters event at Eastern Creek (September 5-6) this year.