Marcos Ambrose tests Jeff Gordon Chevrolet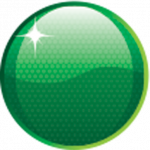 Australian NASCAR driver Marcos Ambrose has driven the famous #24 Dupont Chevrolet of Jeff Gordon in a Goodyear tyre test at the Watkins Glen road course last week.
Ambrose and Gordon performed a unique car swap at the test, even gaining permission from their respective manufacturers, Toyota and Chevrolet.
Gordon is the most successful driver in NASCAR history on road courses, with nine Sprint Cup wins on road courses from 34 starts.
But speaking at Pocono Raceway over the weekend, Gordon admitted that Ambrose has his measure in road course trim.
"I learned two things there at the test," said Gordon.
"One is that when Marcos Ambrose goes really fast through the road courses, it's not his race car. He's just really fast.
"He got in my car and went really fast. I got in his car and went slow. It was just basically that Marcos is fast and that we've got really good power. That's what I learned.
"The hoops, we each called our manufacturers to verify that it was OK. In a test situation to gather a little information.
"Our Chevys haven't been as good as we felt like they needed to be so just gathering information plus I like Marcos. He's a good guy and a heck of a road course racer."
The Aussie ace said that it was a huge privilege to drive Gordon's famous rainbow coloured Hendrick Motorsports Chevy.
"There's probably only a handful of people in the world that can say they drove Jeff Gordon's race car," Ambrose told Bob Pockrass of SceneDaily.com.
"It was a real thrill for me. I will never forget it. He's a pretty small guy, he's not that tall and he's got a narrow waist.
"I've got a barge ass and I'm not exactly short. I wasn't that comfortable in the car, but I was squeezing in that bad boy no matter how hard I had to try.
"It was remarkable how similar in feel they were. There were differences of course between the two. I'm glad I could help him if he needed it to get around that place. I'm no expert. I'm just out there driving a race car.
"Just to be asked in the first place was a massive thrill for me. I will never forget it.
"We made phone calls and it was all good. … I don't want to get sued."
The other driver present at the tyre test was Richard Childress Racing driver Jeff Burton and his #31 Caterpillar team.